YOUNG LEAVES – AN INTENSE MIX IN A VIETNAMESE SALAD WITH BEEF BUN BO NAM BO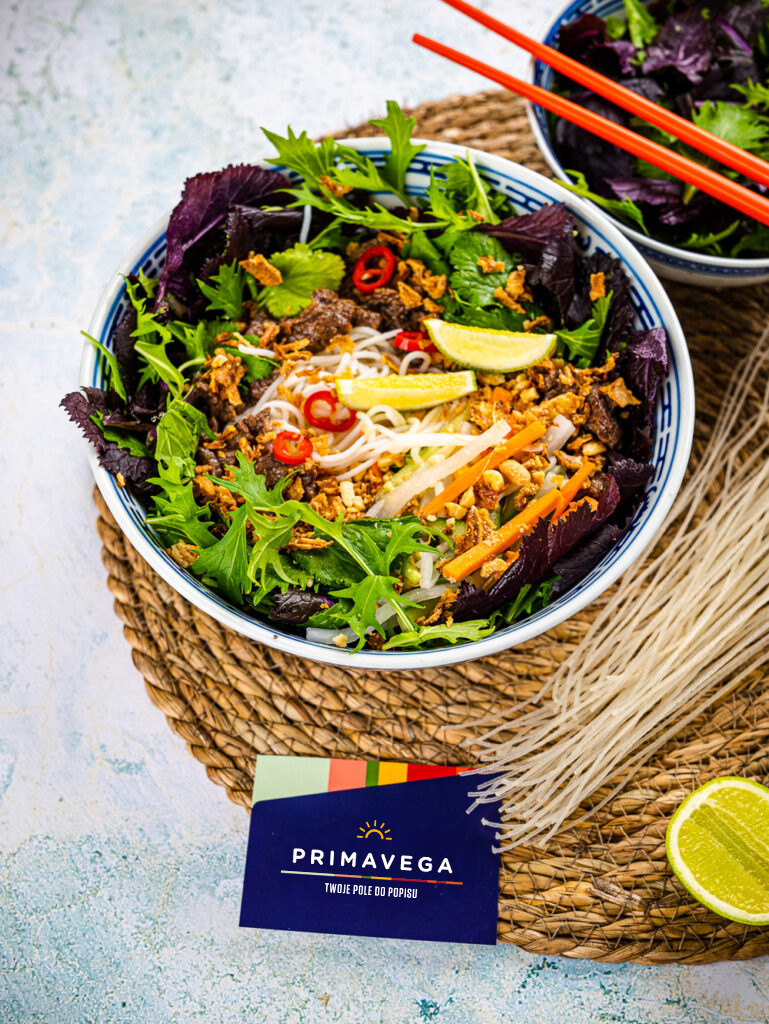 Ingredients
1 pack of Young Leaves – Intense Mix
1 pack of BUN rice noodles
4 tbsp roasted onions
10 sprigs of coriander
2 tbsp crushed peanuts
1 lime
Meat and marinade
400 g of beef, e.g. roast beef
100 ml of oil
1 tablespoon of grated garlic
1 tablespoon grated ginger
40 ml of fish sauce
20 ml of soy sauce
2 teaspoons of sugar
a flat teaspoon of black pepper
Pickles
half a long cucumber
1 carrot
⅓ white turnip
1 cup of mung bean sprouts
200 ml of water
50 ml of rice vinegar
1 tablespoon of sugar
1 teaspoon of salt
Sauce
250ml hot water
1 tablespoon of chopped garlic
1 tablespoon of sugar
50 ml of fish sauce
30 ml of rice vinegar
juice of 1 lime
1 sliced ​​Thai chili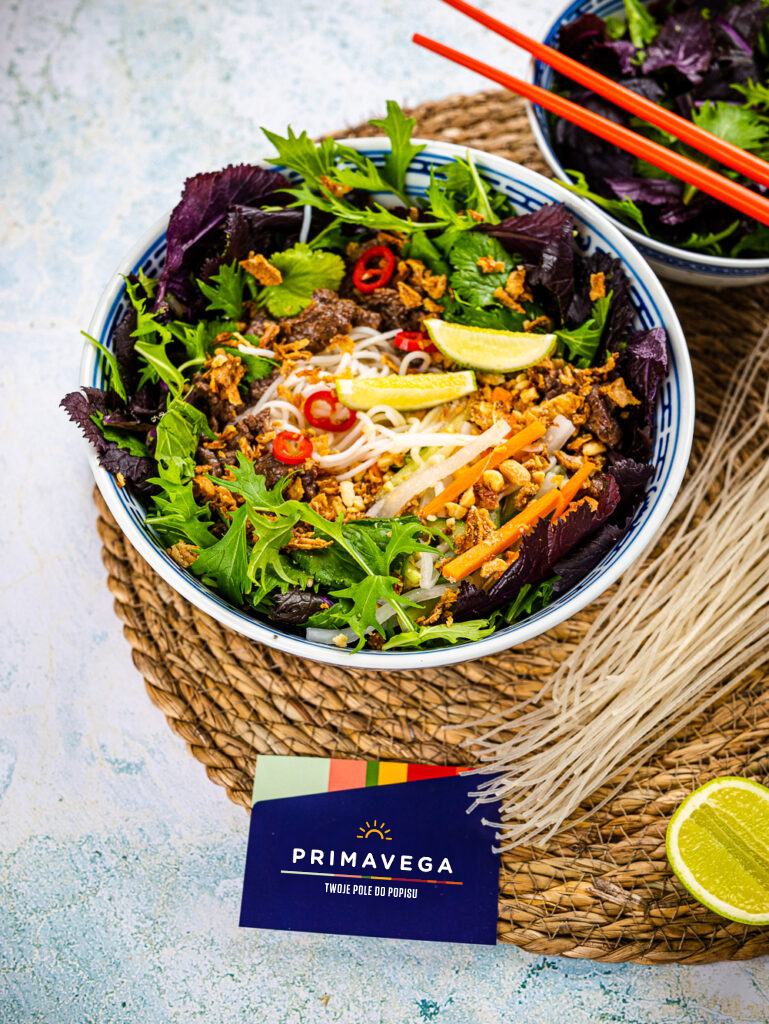 Preparation
We start by rinsing and draining the Young Leaves – Intense Mix.
To begin with, we marinate the beef for the salad. Cut the meat into thin slices and transfer to a bowl with the fish sauce, soy sauce, grated garlic and ginger, and season with black pepper and sugar. Mix everything thoroughly and leave for at least 30 minutes.
Then we prepare quick pickles. Cut the cucumber into half slices, the carrot and the turnip into sticks. Put everything in a bowl along with the sprouts. In a saucepan, heat water, bring to the boil, add vinegar, sugar and salt until dissolved. Let cool for 10 minutes and pour over the vegetables. We marinate for at least 30 minutes.
Now it's time to prepare the sauce / marinade for our salad. Add all ingredients except lemon juice to hot water. Stir and add lemon juice only after it cools down. We use cold sauce.
To start finishing the dish and frying the beef, we should have the rest of the ingredients ready. Cook the rice noodles according to the instructions on the package. Divide the coriander into leaves. Grind the peanuts with a blender or mortar.
Now we start the final stage of Bun Bo Nam Bo. Drain the meat from the marinade and pat dry on a paper towel. Heat the oil in a frying pan or wok and fry the beef very quickly. We put it aside.
Put a portion of cooked pasta on the bottom/base of the bowl and on it some Young Leaves – Intense Mix, then some beef and pickles. Pour over part of the sauce and finish with coriander, nuts and crispy, roasted onion. We can add a wedge of lemon.
Recipes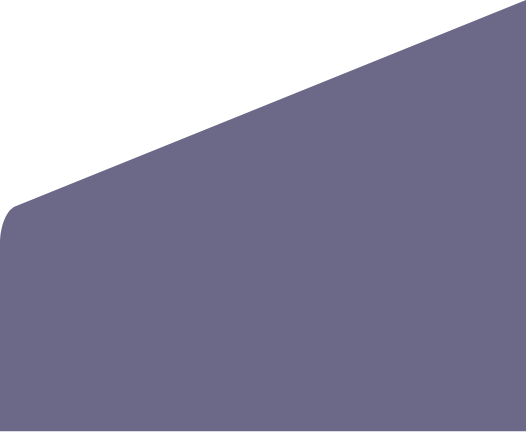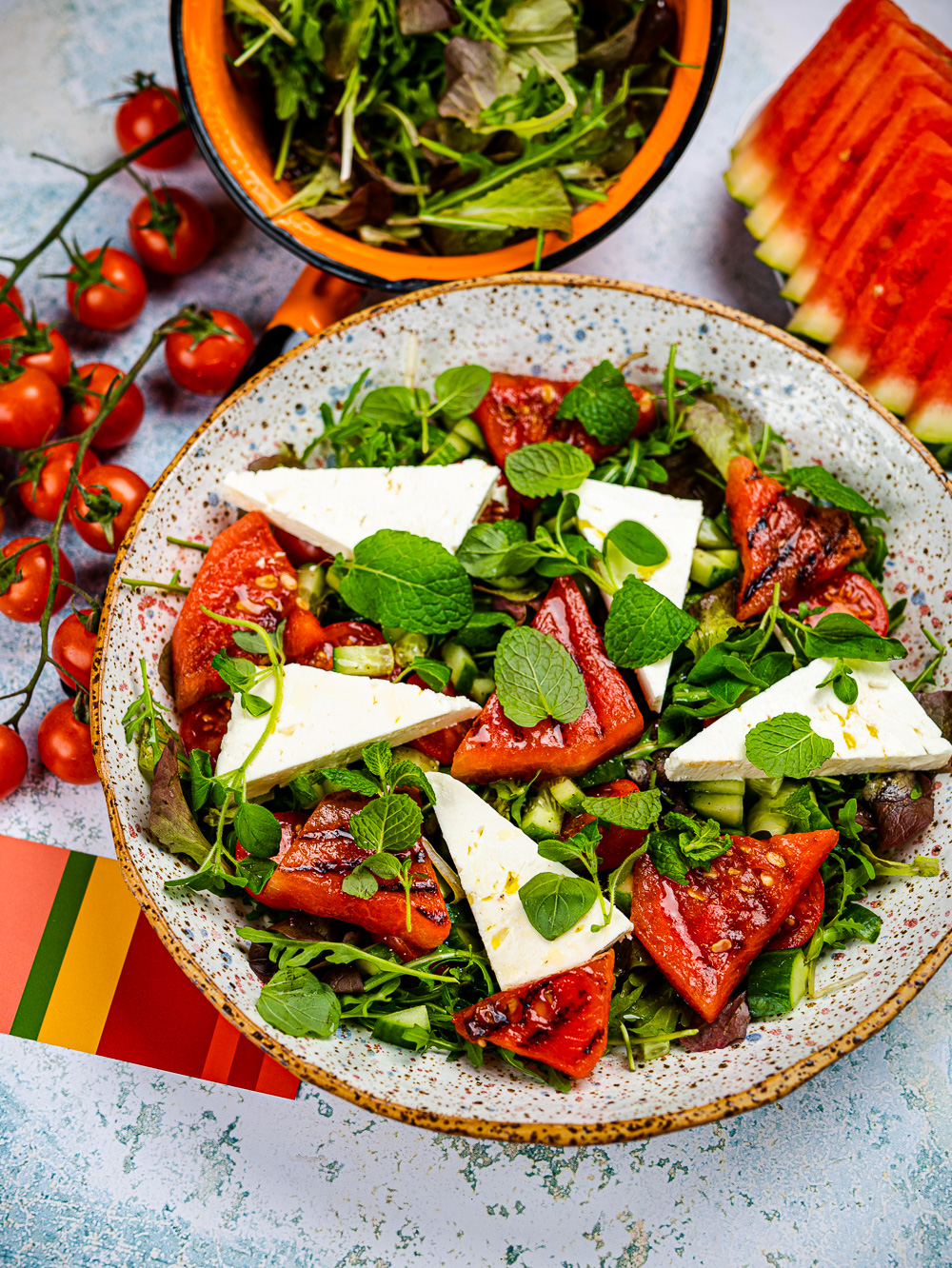 YOUNG LEAVES – FRESH MIX SALAD WITH GRILLED WATERMELON AND FETA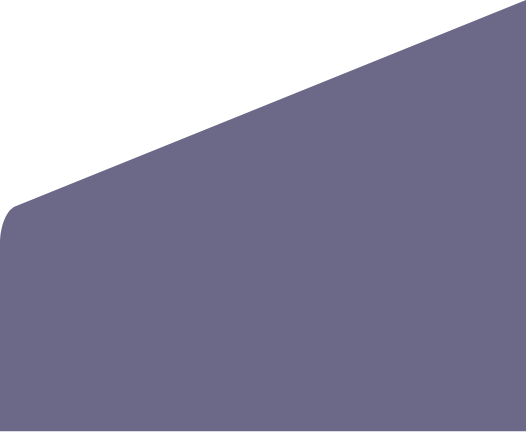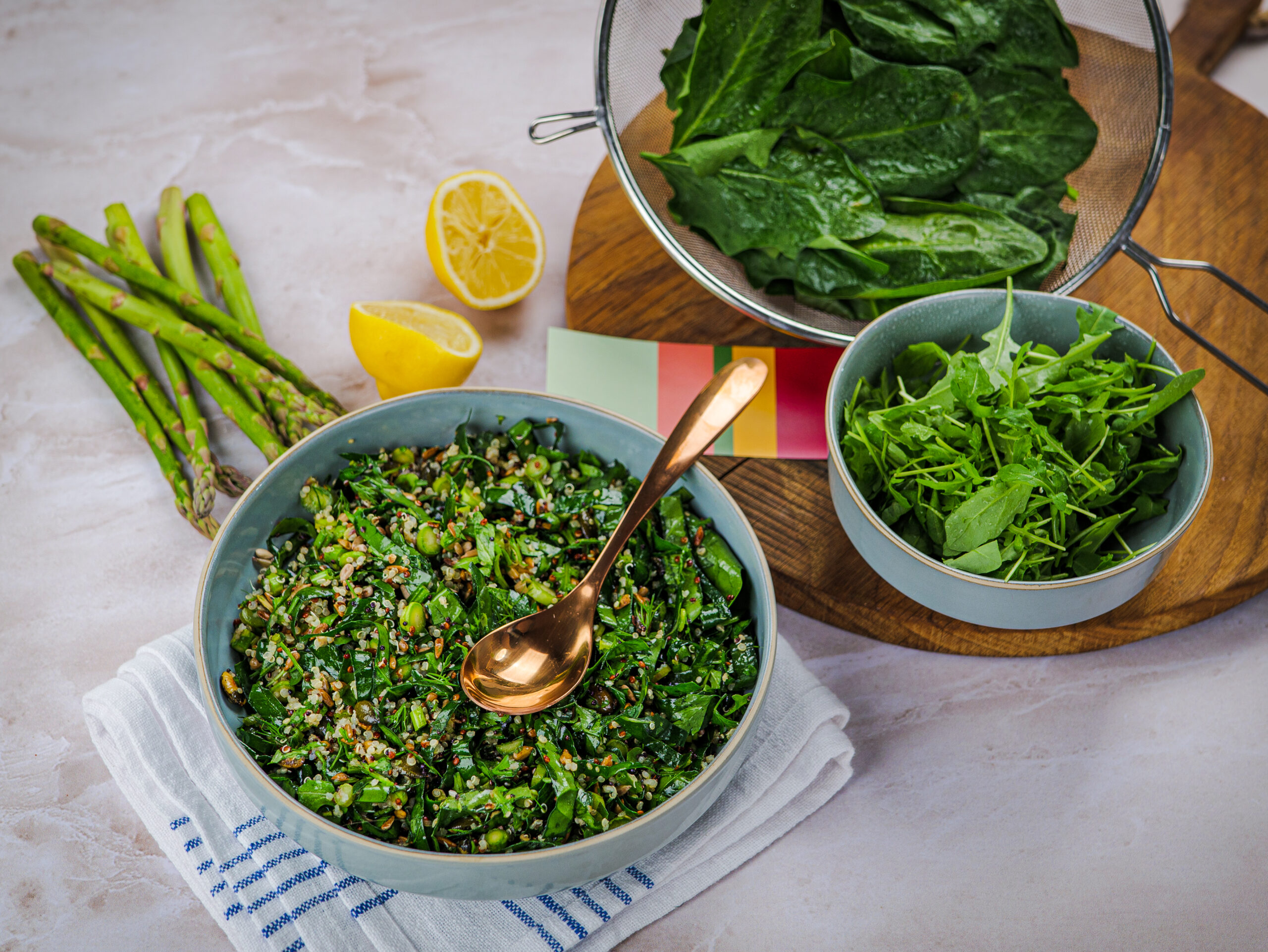 SALAD WITH ROCKOLA AND SPINACH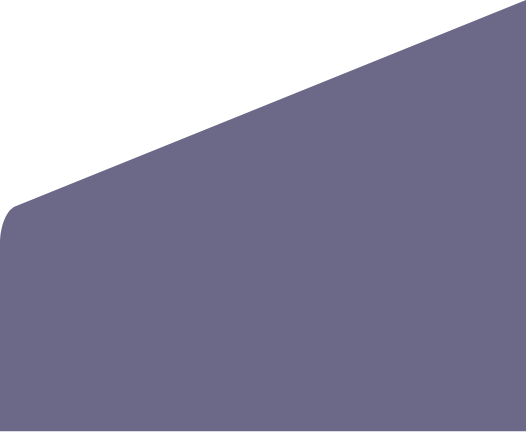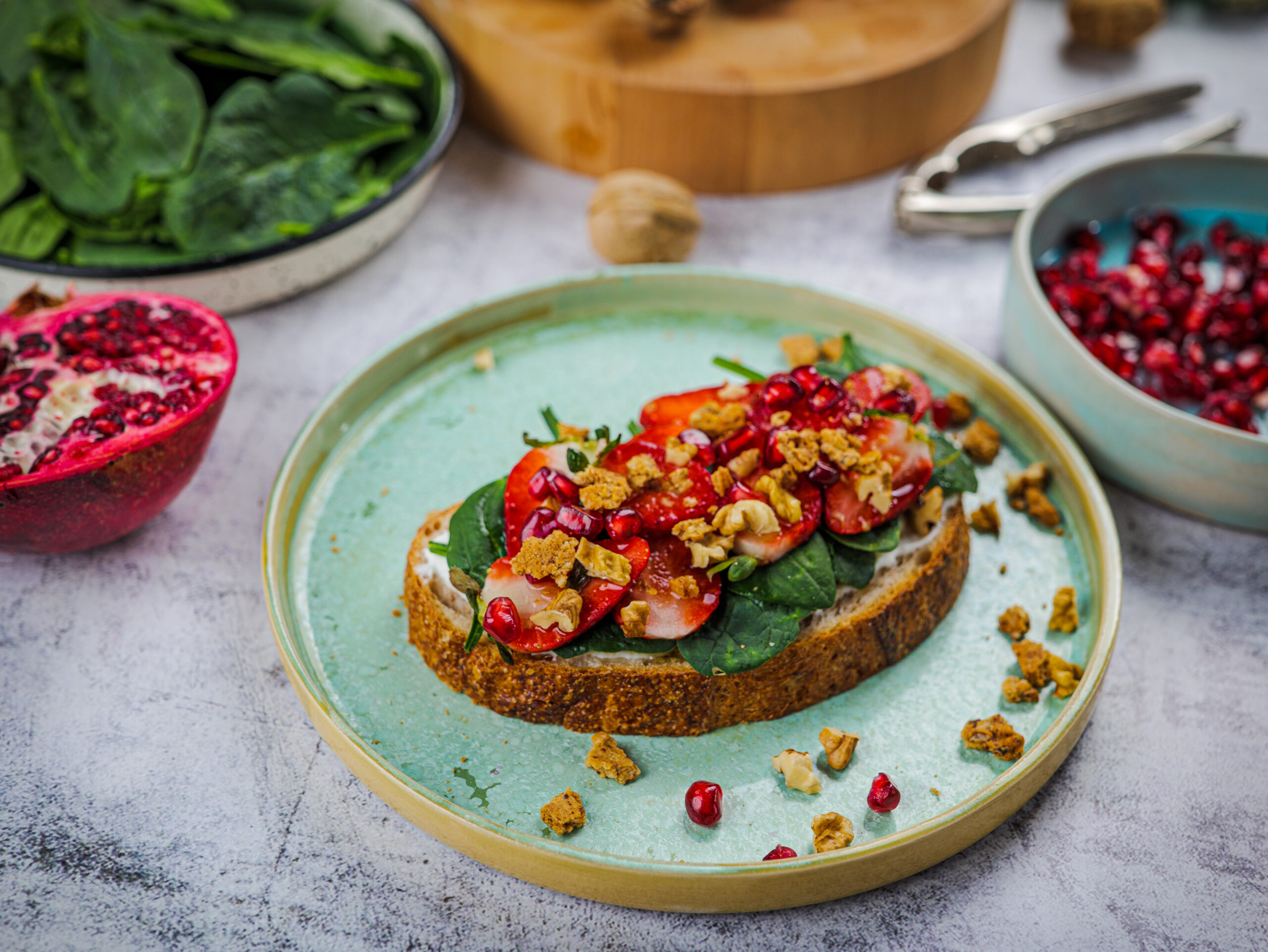 OPEN SANDWICH WITH BABY SPINACH, RICOTTA, STRAWBERRIES AND NUTS