YOUNG LEAVES – A FRESH MIX IN A SUMMER SALAD WITH GRILLED ASPARAGUS, HALLOUMI CHEESE AND STRAWBERRIES



Ingredients
1 pack of Young Leaves – Fresh Mix
1 bunch of green asparagus
1 cube (200 g) of halloumi cheese
200 g strawberries
1 large buffalo heart tomato
4 ridge cucumbers
a few tablespoons of pomegranate seeds
Pomegranate dressing
4 tablespoons of pomegranate juice
4 tablespoons of olive oil
1 teaspoon red wine or balsamic vinegar
⅓ teaspoon of salt
1 teaspoon of honey
¼ teaspoon of pepper

Preparation
Start by rinsing and draining the Young Leaves – Fresh Mix.
2.Rinse asparagus, strawberries and tomatoes. Cut the asparagus at the ends. Brush with olive oil and grill for 2-3 minutes over high heat. Cool and cut into 5 cm pieces. Cut the strawberries into slices. Blanch the tomatoes, peel the skin and cut into slices. Peel cucumbers and cut into cubes. Slice the pomegranate and remove the seeds. Grind half of the seeds to extract the juice for the dressing.
Pour olive oil, pomegranate juice, vinegar and honey into the jar, add salt and pepper. Close the jar and shake vigorously to form a sauce.
Put the whole package of Young Leaves – Fresh Mix on a large plate, add cucumbers and strawberries, sprinkle with half of the dressing. Then add tomato slices and finish with asparagus. Drizzle the rest of the sauce. It immediately after seasoning.
PRODUCTS USED IN RECIPE
Check out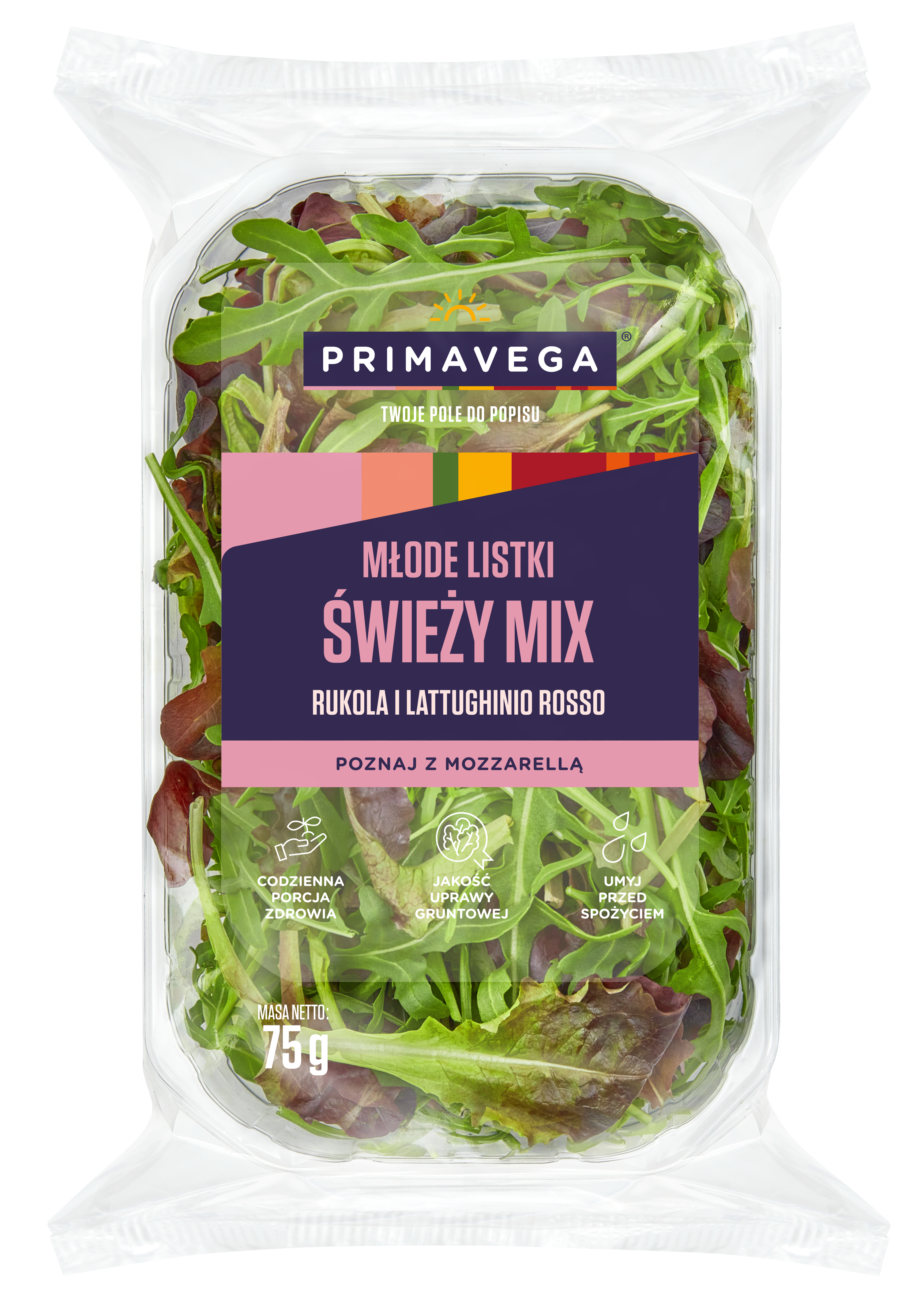 Baby leaves fresh mix
rukola i lattughinio rosso
Recipes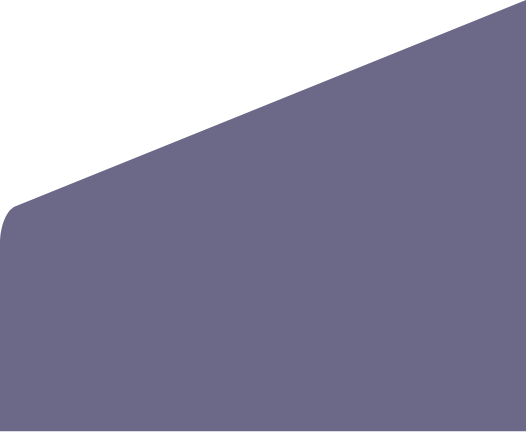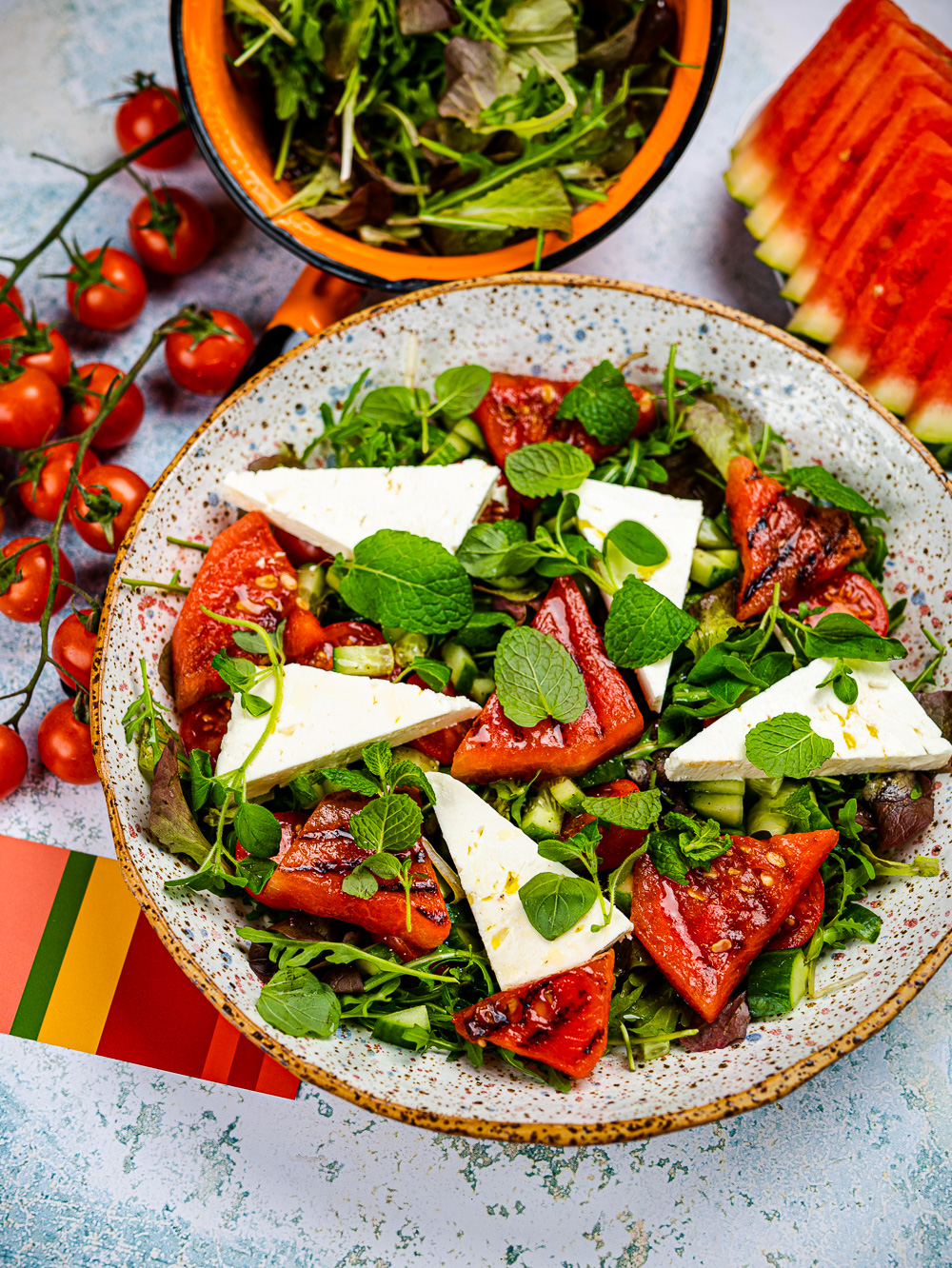 YOUNG LEAVES – FRESH MIX SALAD WITH GRILLED WATERMELON AND FETA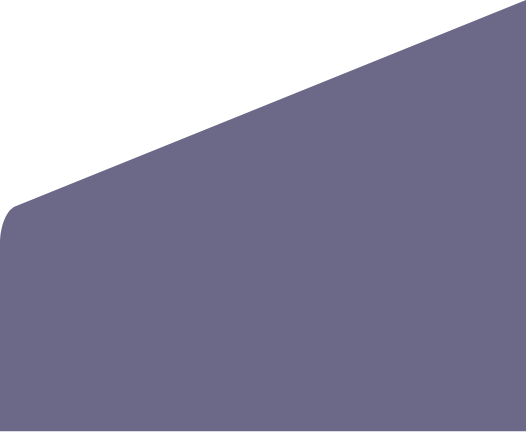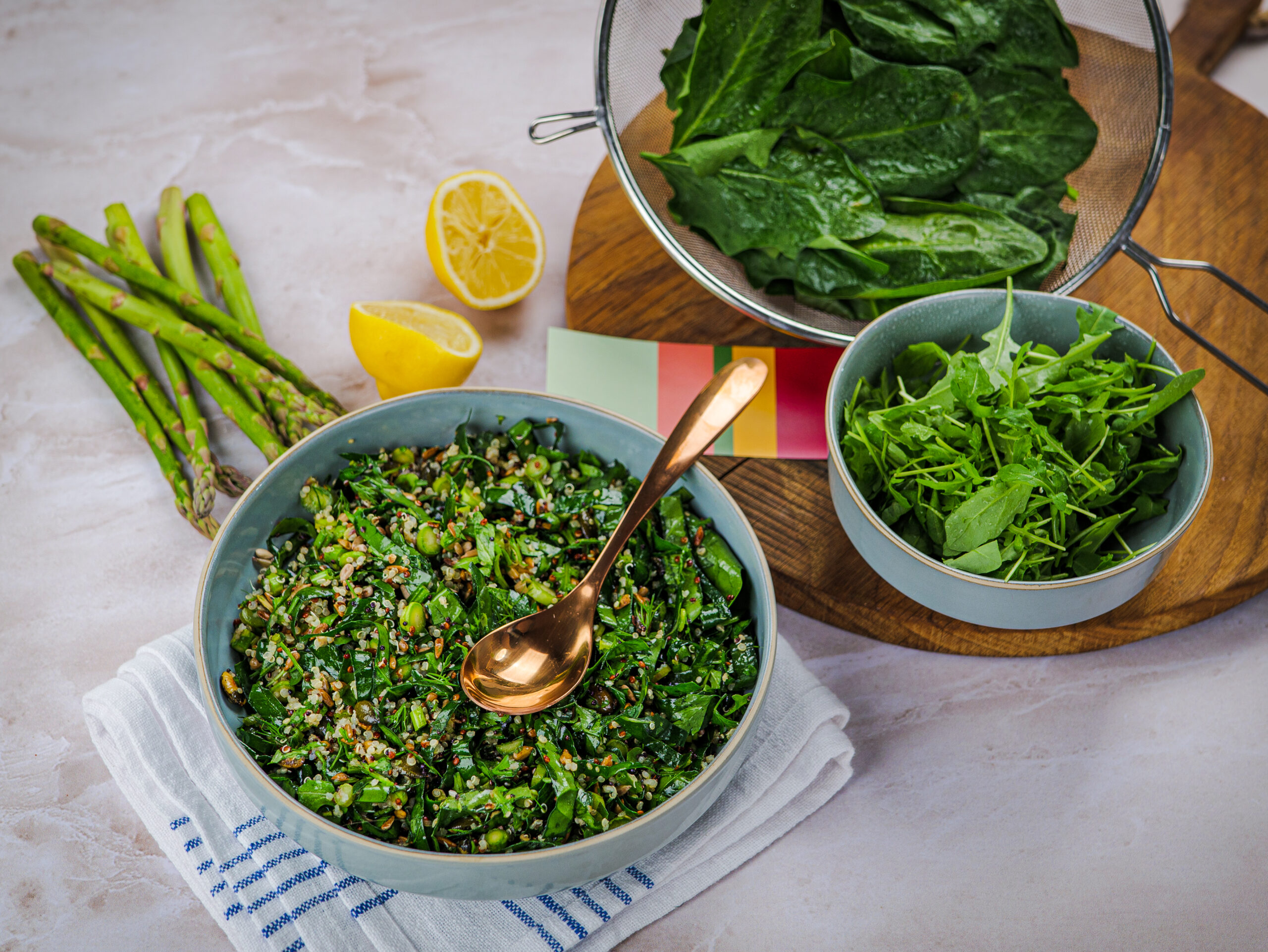 SALAD WITH ROCKOLA AND SPINACH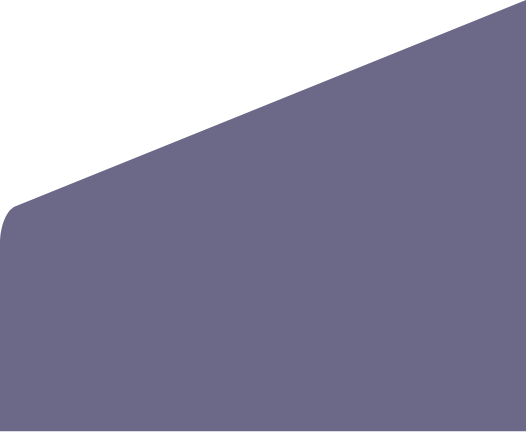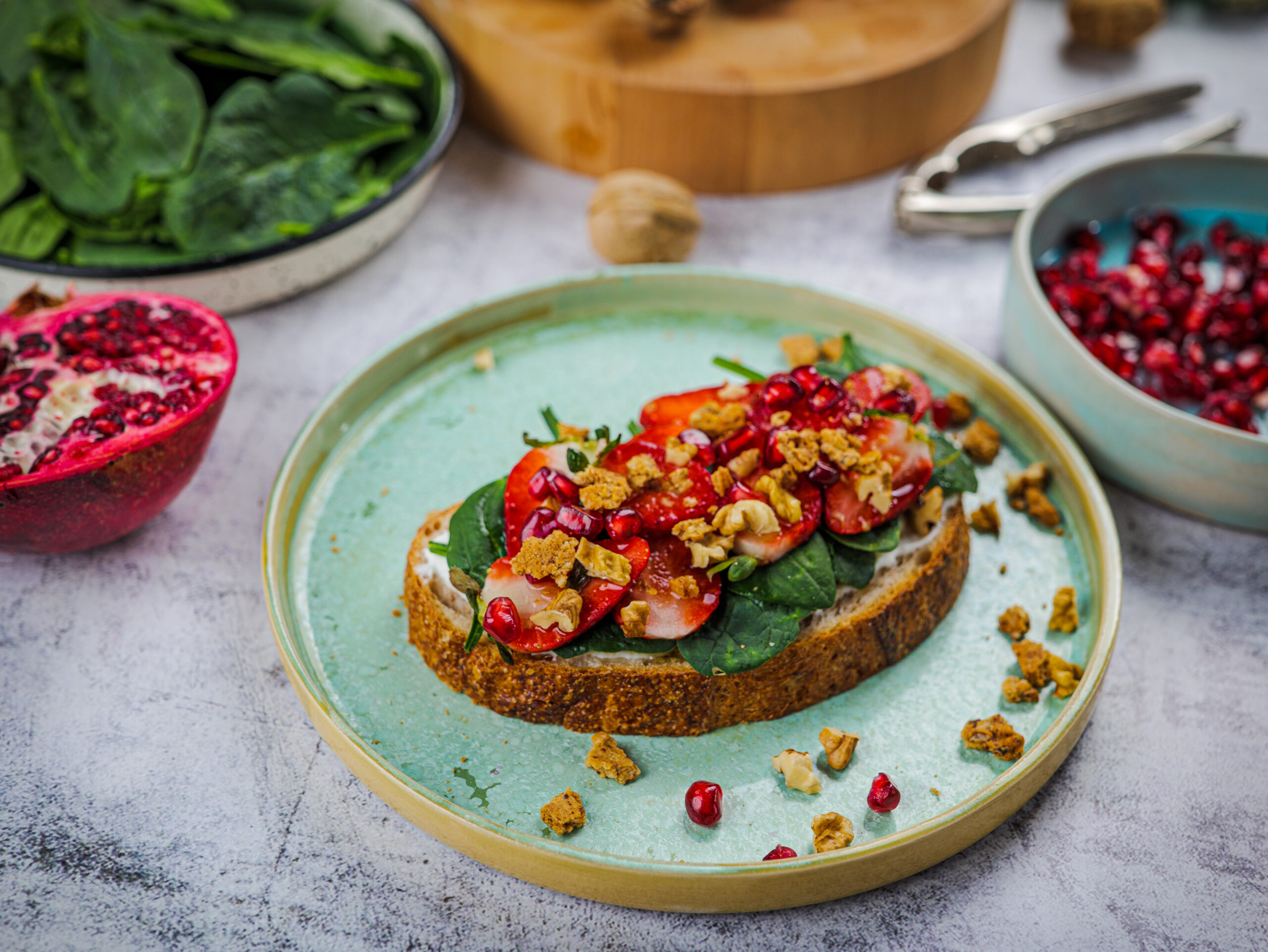 OPEN SANDWICH WITH BABY SPINACH, RICOTTA, STRAWBERRIES AND NUTS