YOUNG LEAVES – FRESH MIX SALAD WITH GRILLED WATERMELON AND FETA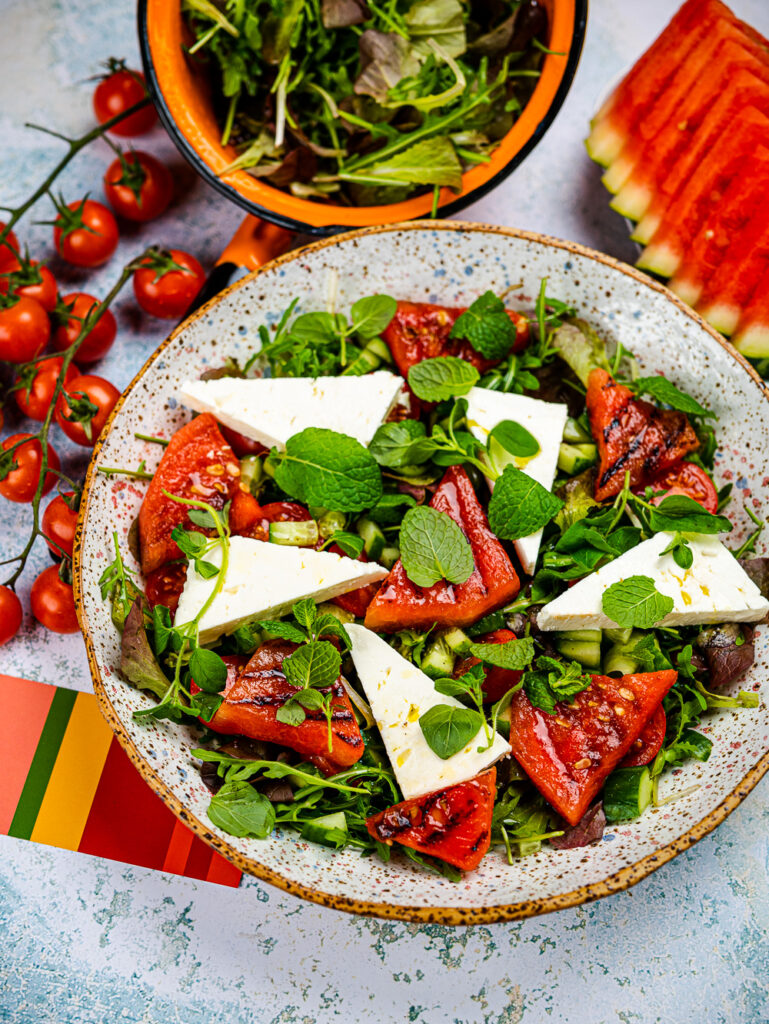 Ingredients
1 pack of Young Leaves – Fresh Mix
half a small watermelon
1 cube of 200 g feta
200 g of cherry tomatoes
½ cucumber
5 sprigs of mint
5 sprigs of fresh oregano or 2 teaspoons of dried
50 ml of oil
juice of 1 lemon
salt and black pepper to taste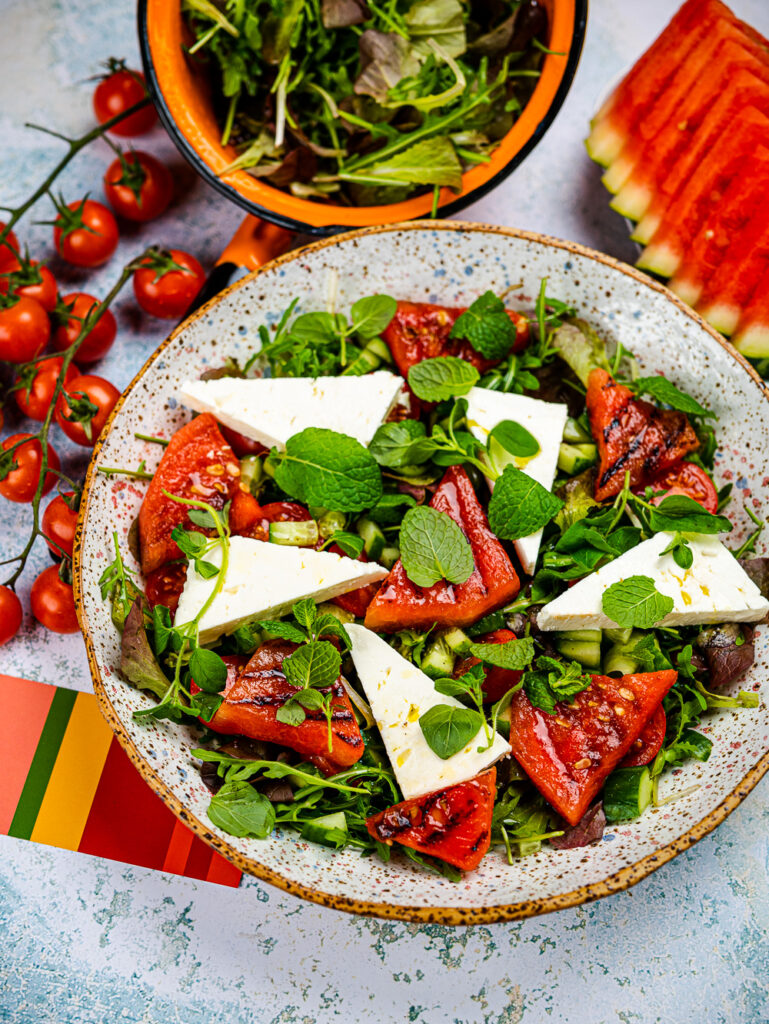 Preparation
We start by rinsing and draining the Young Leaves – Fresh Mix.
Peel the watermelon with a knife and cut it into triangular slices 1-2 cm thick. Brush with olive oil and grill over medium heat for about 2 minutes on each side. Then put it aside. The watermelon should still be firm.
Add the whole pack of Young Leaves – Fresh Mix to a large bowl. Cut the cherry tomatoes in half and cut the cucumber into cubes then add to the salad. Drizzle with a little olive oil and season with salt and pepper. Then on top we add our feta cut into triangles and grilled watermelon. Watermelon should be lightly salted then drizzle a little olive oil and lemon juice. Finally, add the oregano and mint leaves.
PRODUCTS USED IN RECIPE
Check out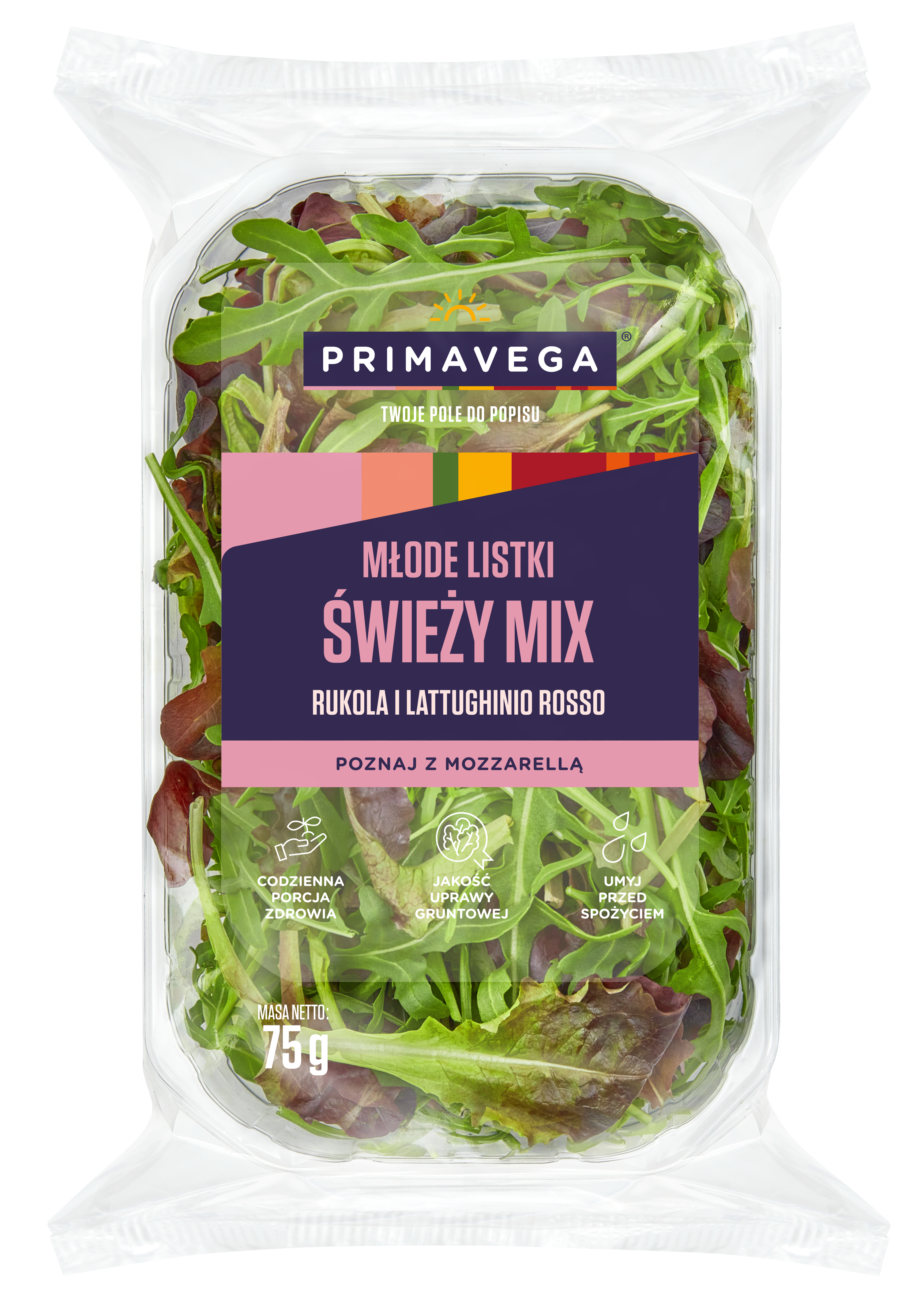 Baby leaves fresh mix
rukola i lattughinio rosso
Recipes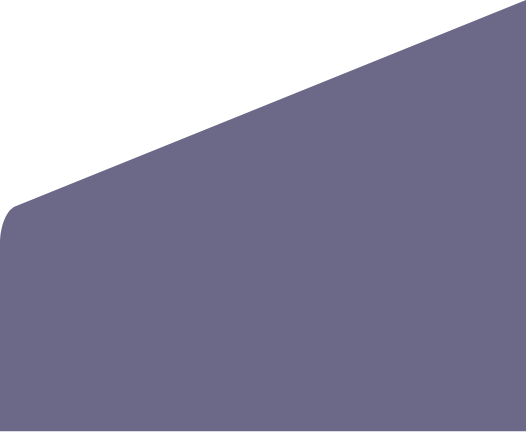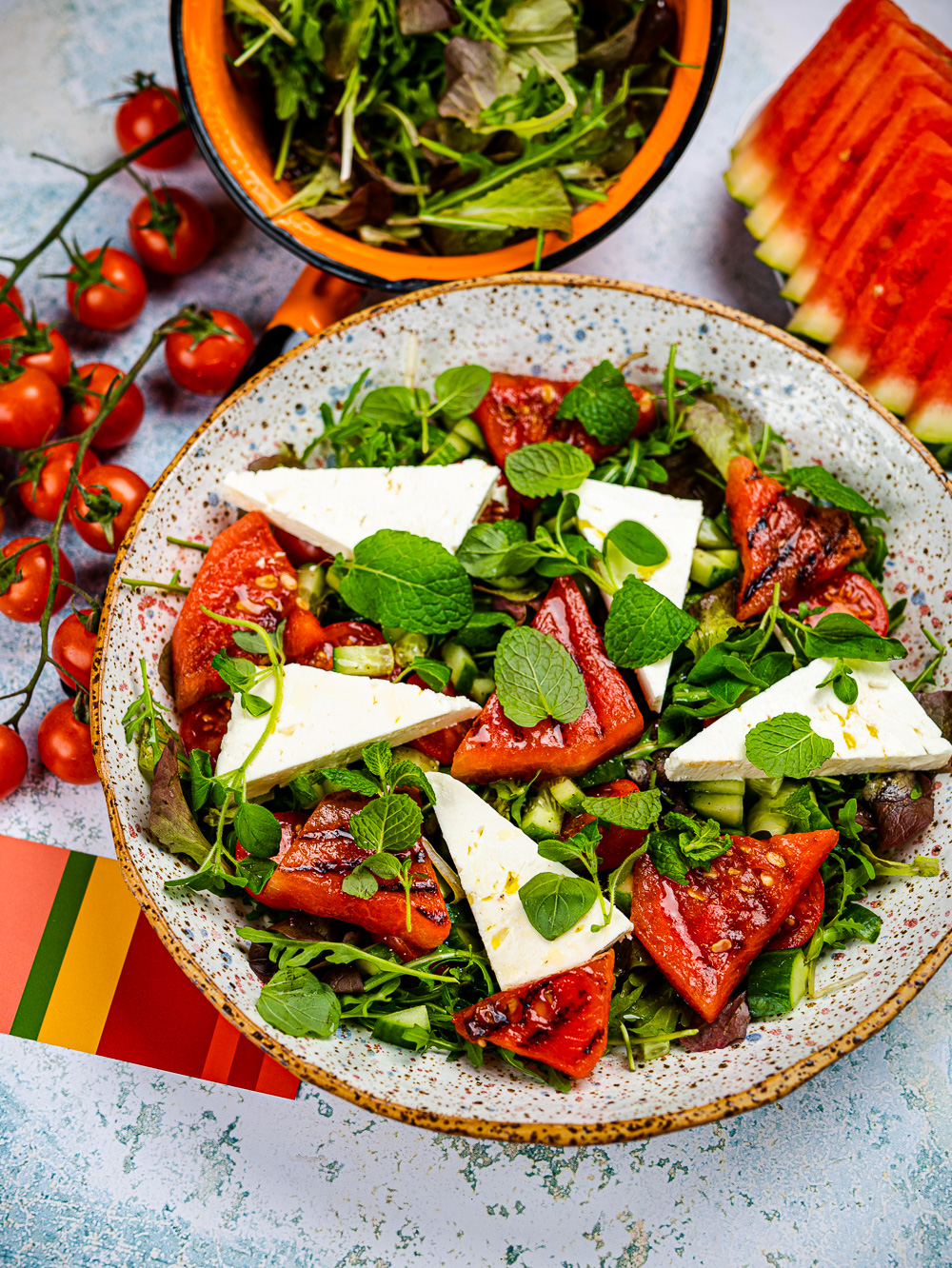 YOUNG LEAVES – FRESH MIX SALAD WITH GRILLED WATERMELON AND FETA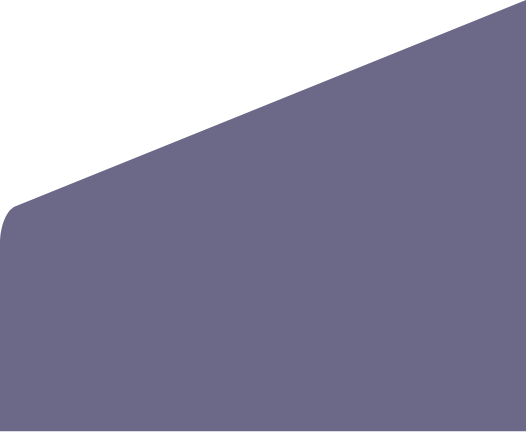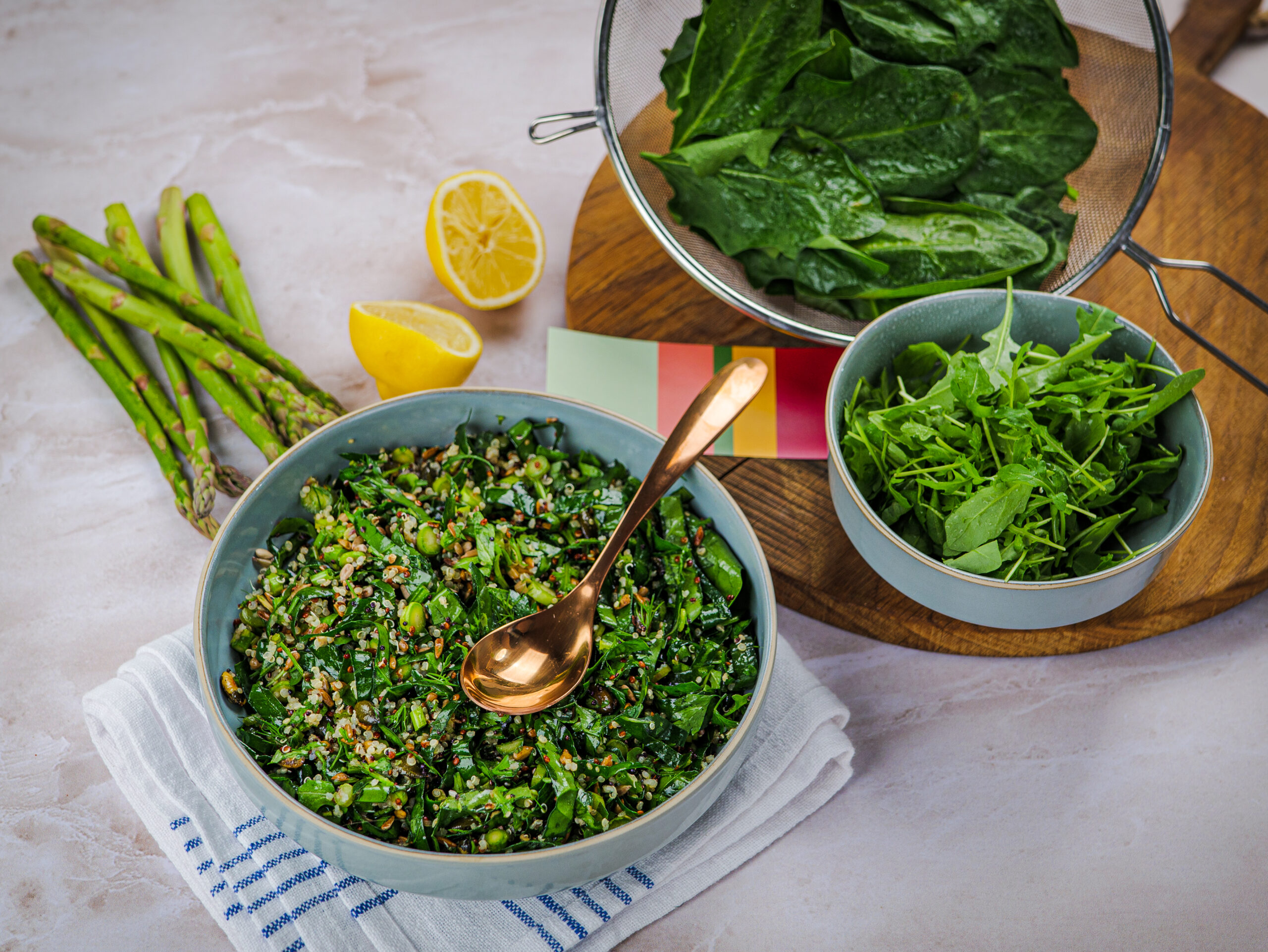 SALAD WITH ROCKOLA AND SPINACH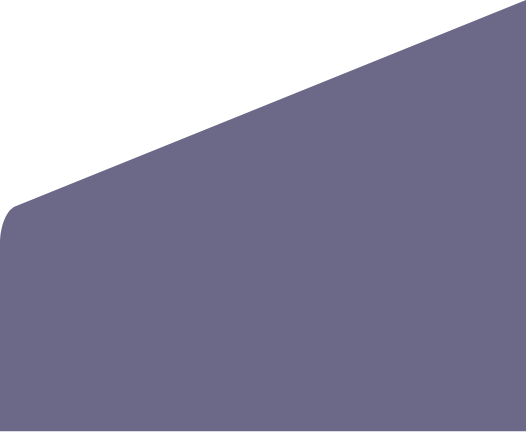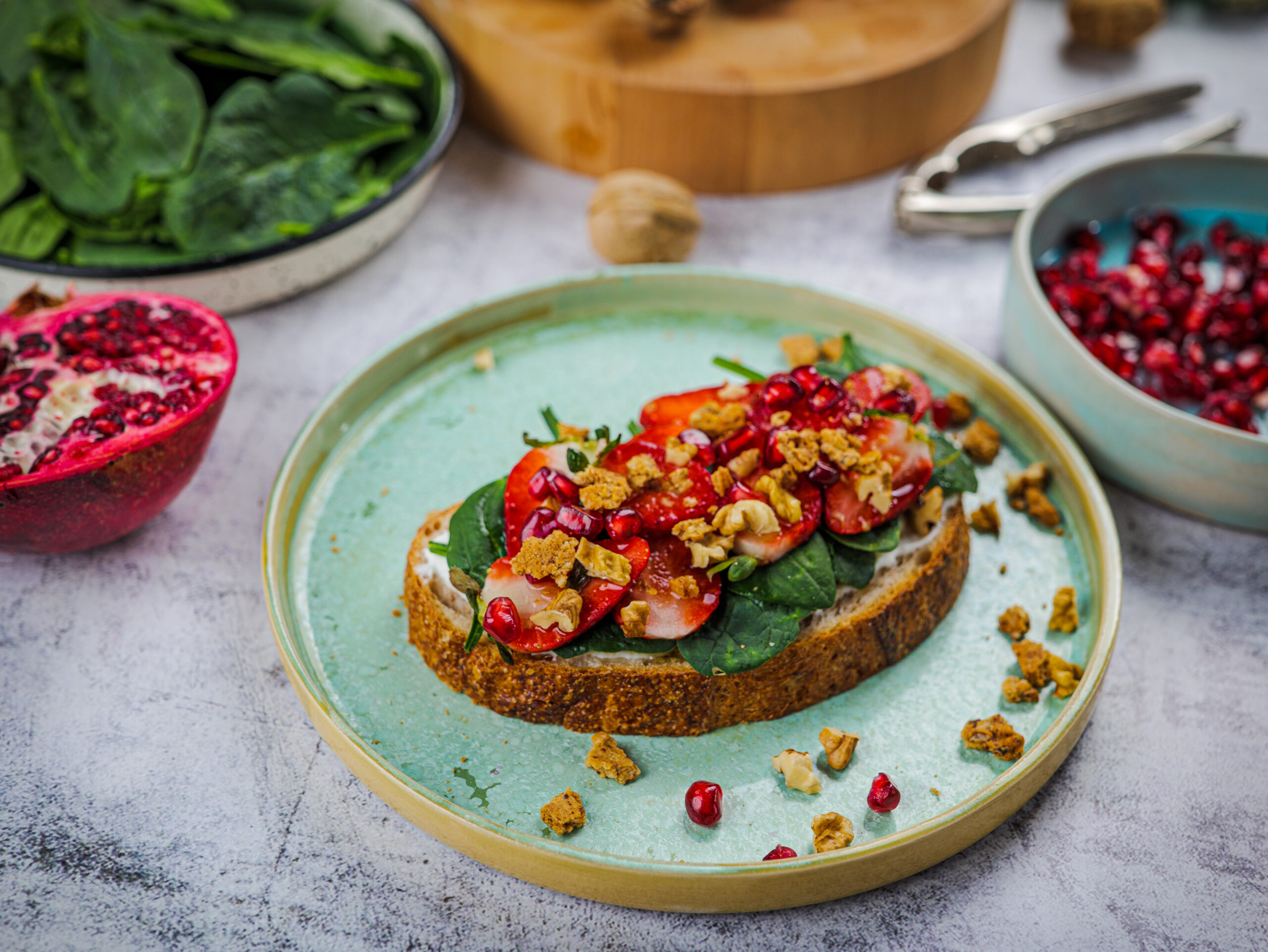 OPEN SANDWICH WITH BABY SPINACH, RICOTTA, STRAWBERRIES AND NUTS