SPINACH CONGEE BOWL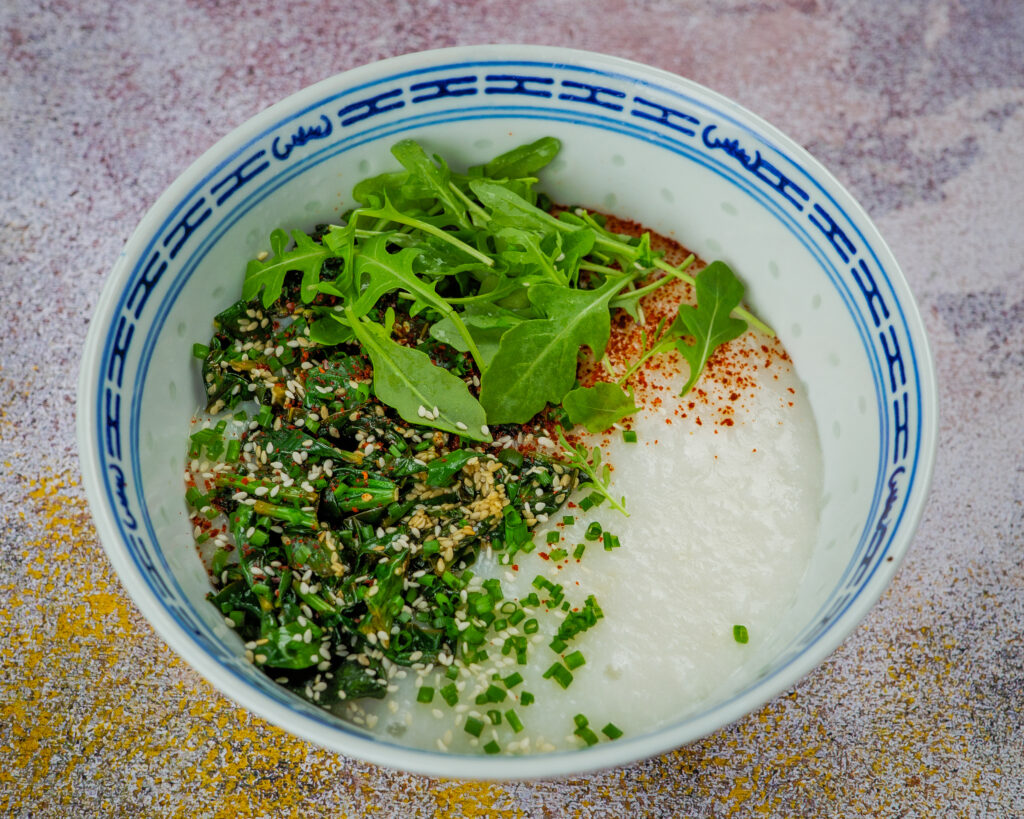 Ingredients
1 pack of arugula
1 pack of spinach
200 g jasmine or sushi rice
2-2.5 liters of water for cooking
salt to taste
2 tablespoons of sesame oil
1 tablespoon of soy sauce
juice of half a lemon
1-2 tbsp roasted sesame seeds
fine chives for sprinkling
1 tablespoon gochugaru pepper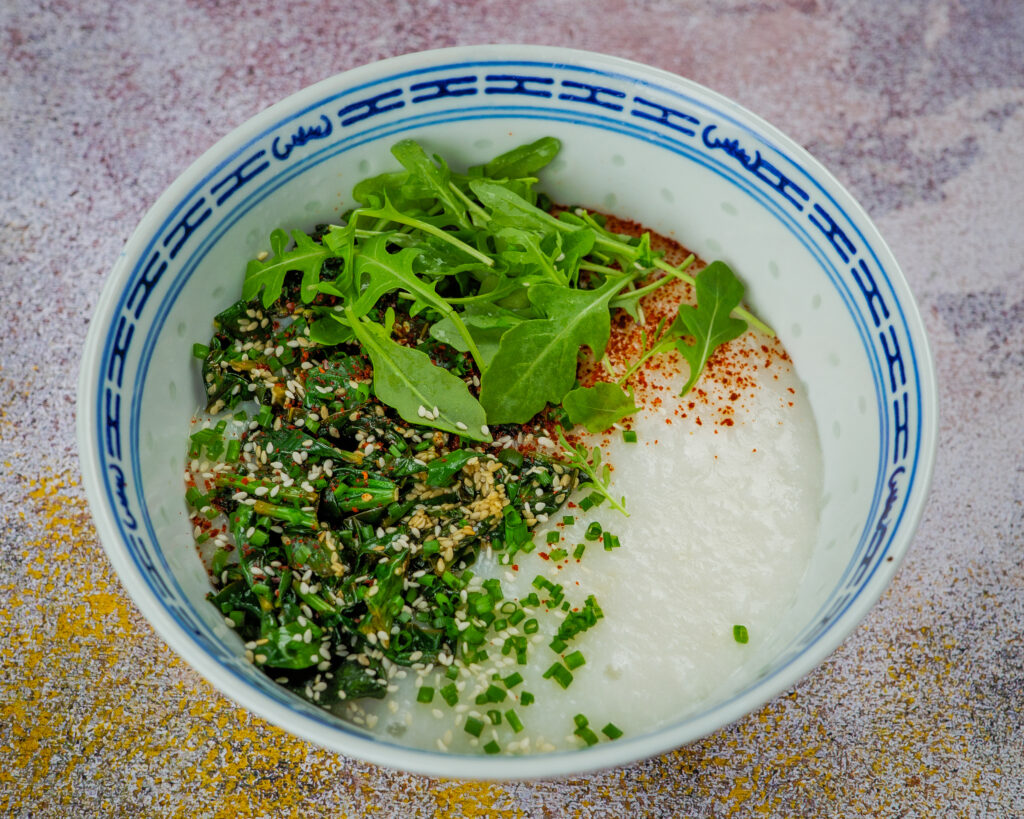 Preparation
Rinse the rice twice in cold water. Then transfer to a pot with a thick bottom and pour 1.5 l of water. Cook for about 1-1.5 hours until the rice stickiness is reached, in which the rice grains are barely visible. If the consistency is too thin, add a little more water. Cover and keep warm.
Wash the spinach and arugula separately and drain. Pour the sesame oil into the pan, heat it and add the spinach. Drizzle with soy sauce and lemon juice. Fry only until the leaves soften, but no longer. Drain excess liquid and sprinkle with a tablespoon of roasted sesame seeds.
Pour the congee into a bowl, place the sesame spinach in the middle and decorate with arugula. Sprinkle with gochugaru peppers and chives.
PRODUCTS USED IN RECIPE
Check out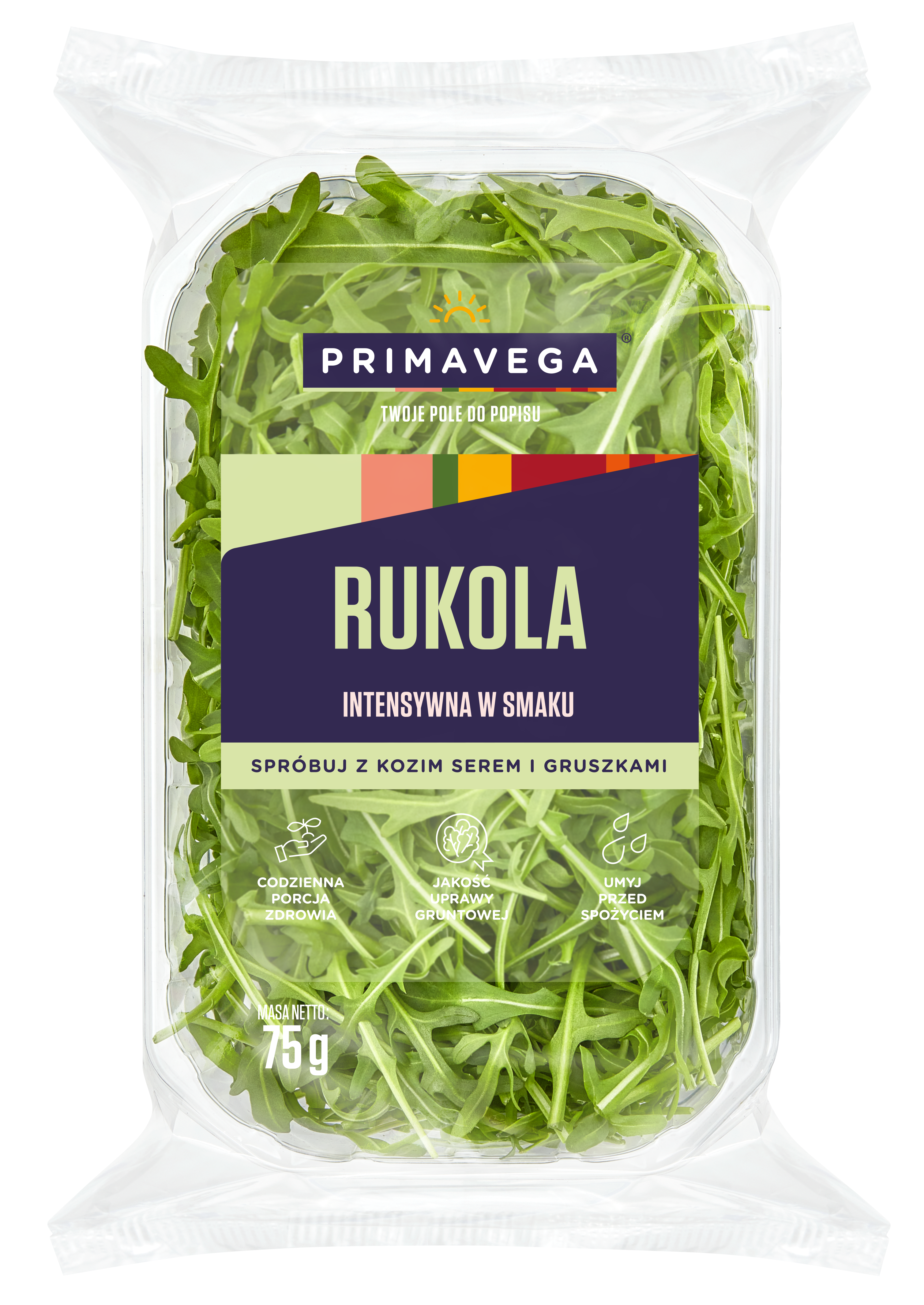 Rocket
intense in taste
Recipes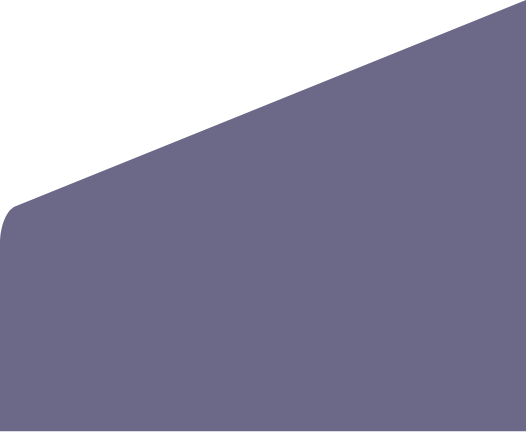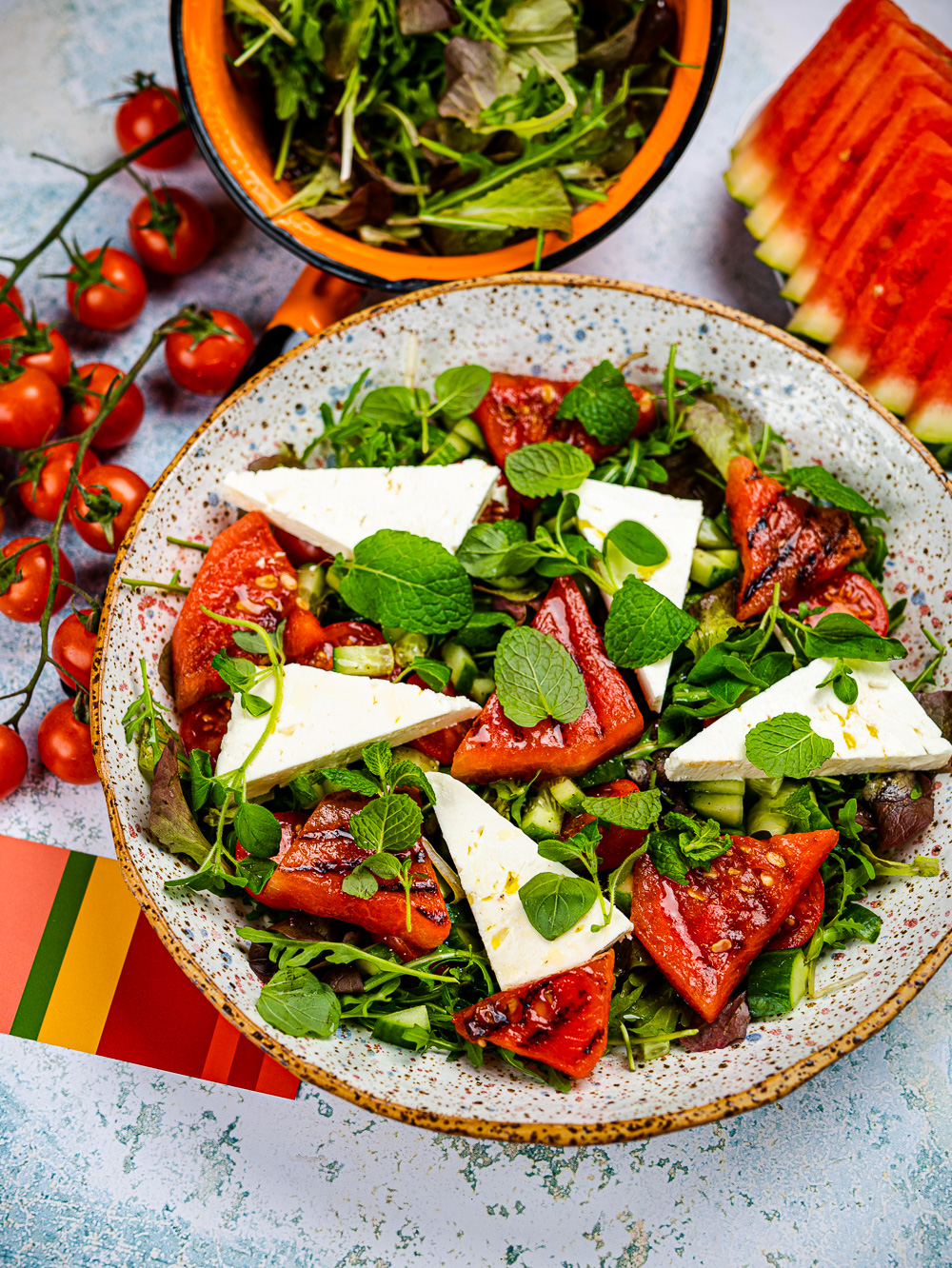 YOUNG LEAVES – FRESH MIX SALAD WITH GRILLED WATERMELON AND FETA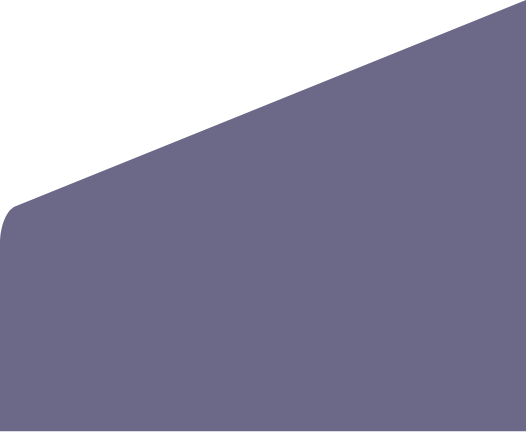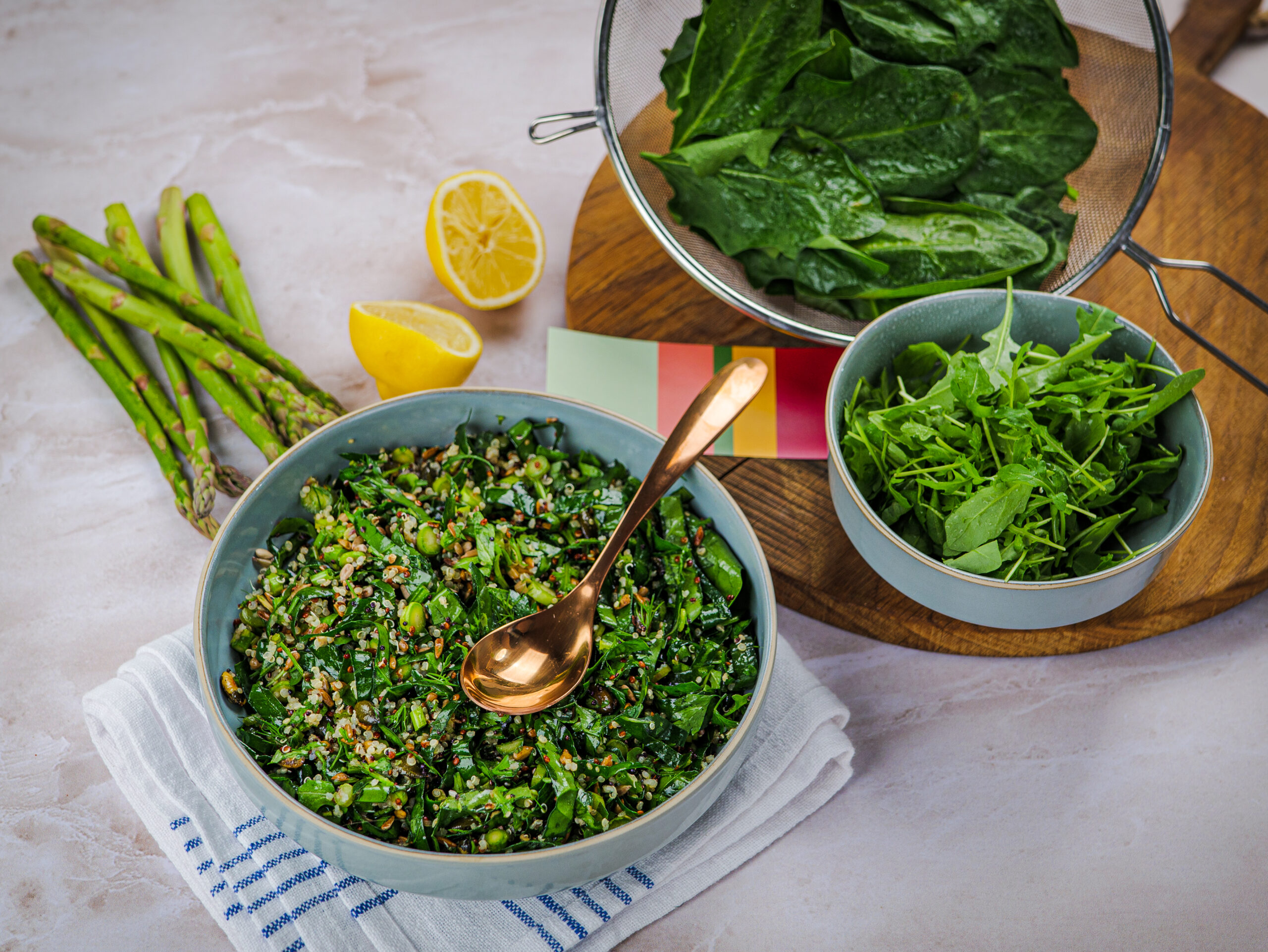 SALAD WITH ROCKOLA AND SPINACH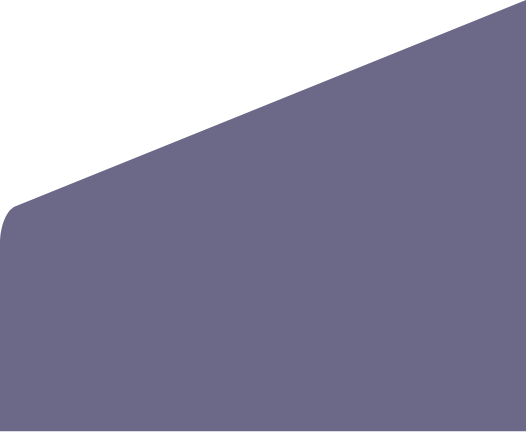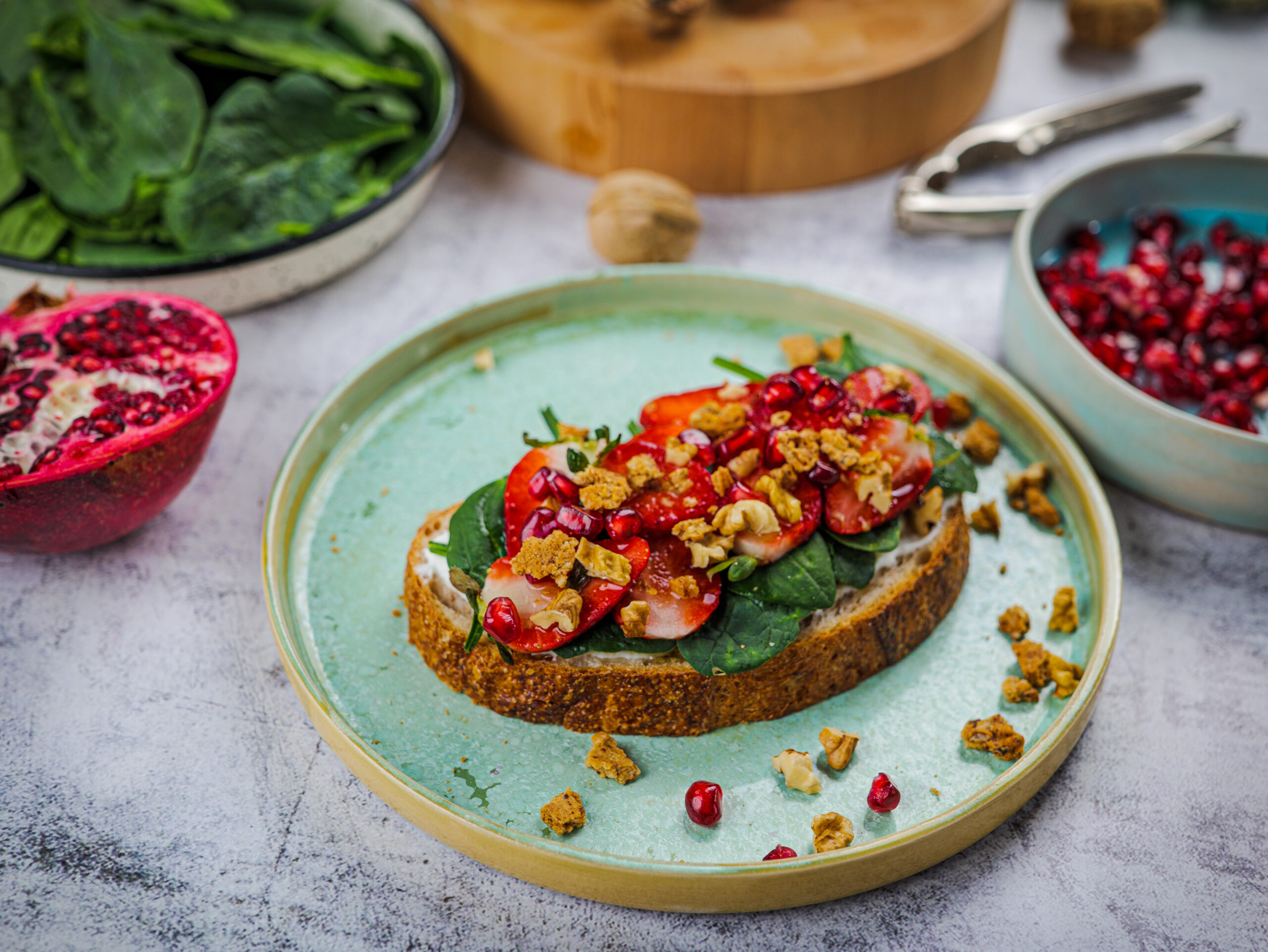 OPEN SANDWICH WITH BABY SPINACH, RICOTTA, STRAWBERRIES AND NUTS