CAESARS SALAD WITH GARLIC TOASTS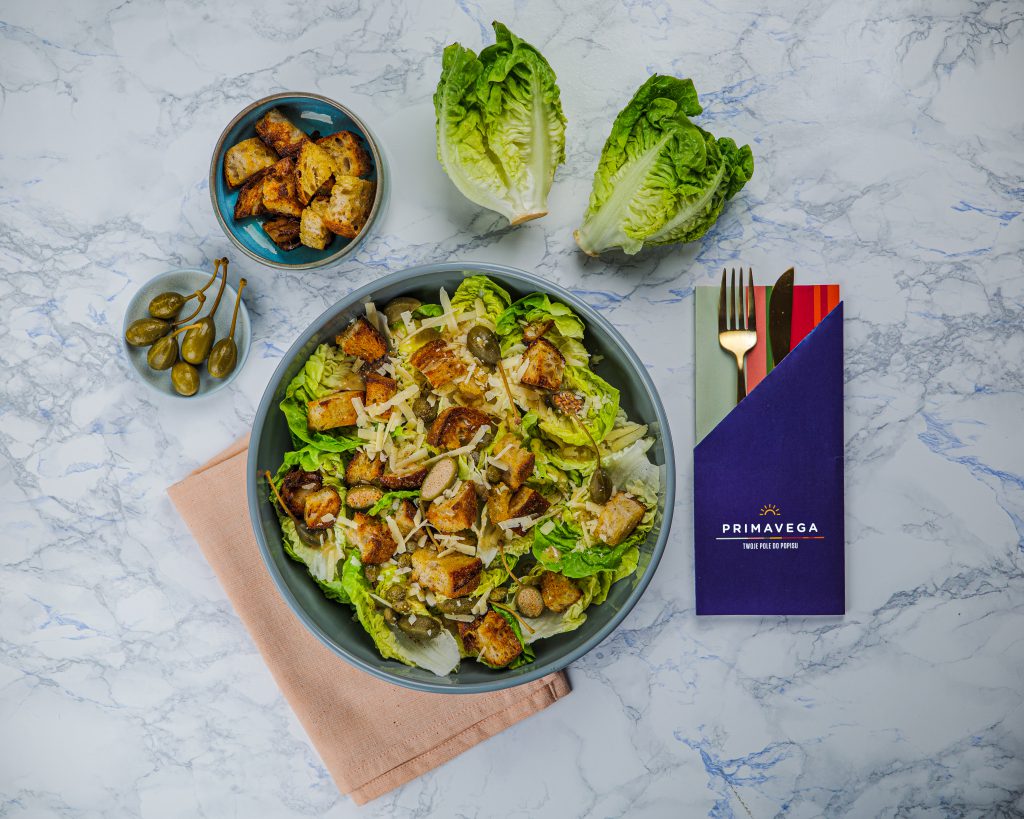 Ingredients
2 heads of mini romaine lettuce
300 grams of good wheat bread or baguette
100 ml of olive oil
1-2 teaspoons of garlic powder
freshly ground black pepper to taste
grated parmesan for sprinkling
capers for decoration
Sauce
1 egg yolk
80 ml of oil, e.g. rapeseed
2-3 tbsp grated Parmesan cheese
5 anchovy filets
1 teaspoon of Worcestershire sauce
1 tablespoon of lemon juice
a pinch of lemon zest
sea ​​salt and black pepper to taste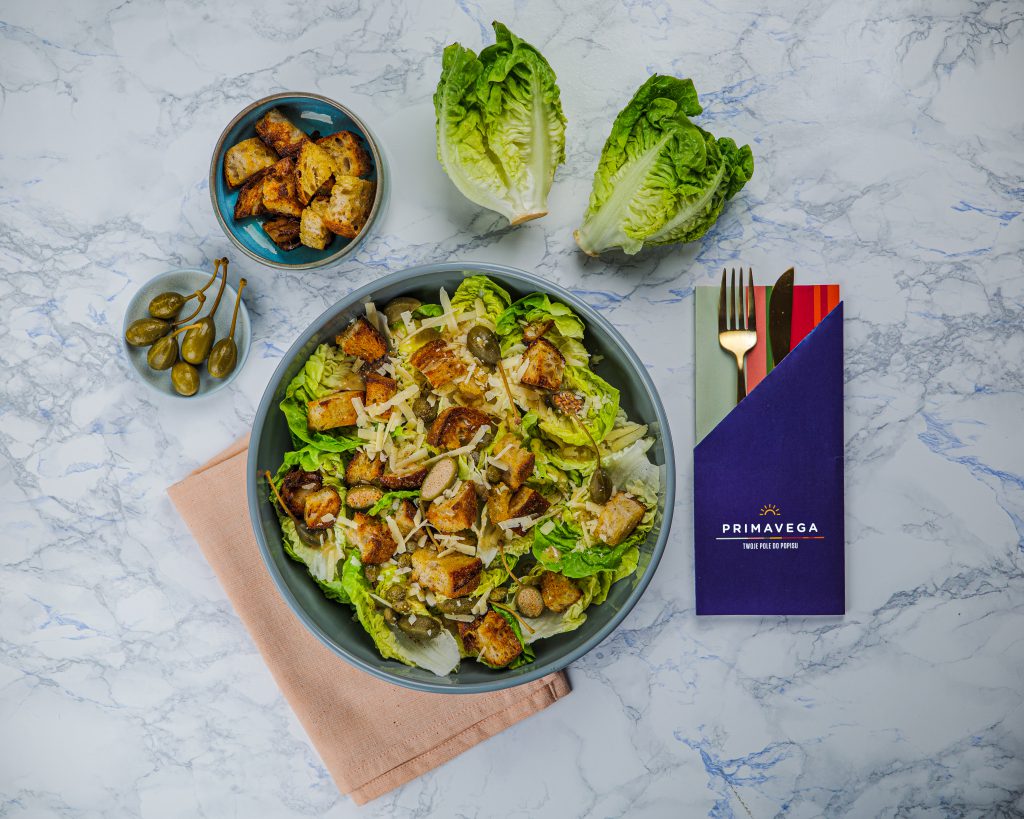 Preparation
Divide the mini romaine lettuce into separate leaves, rinse, drain and leave to dry on a kitchen towel.
Cut the bread into thick cubes. Mix the olive oil with dried garlic and pour over the croutons. Stir thoroughly so that the fat is absorbed and bake in the oven at 200°C for about 15 minutes, or until the bread is browned.
The Cesar salad dressing is made in this way: Put all the ingredients except the salt into a bowl. Chop the anchovy filets finely and then pound them with a knife on a cutting board. Add to the bowl and use a kitchen rod to emulsify the sauce (emulsification means combining fats with water with the help of an emulsifier, in this case – egg yolk). At the end, we first try and then if needed we then add salt.
Arrange the lettuce leaves on a plate, sprinkle the salad with the sauce, arrange the croutons, add the capers and sprinkle with grated parmesan.
PRODUCTS USED IN RECIPE
Check out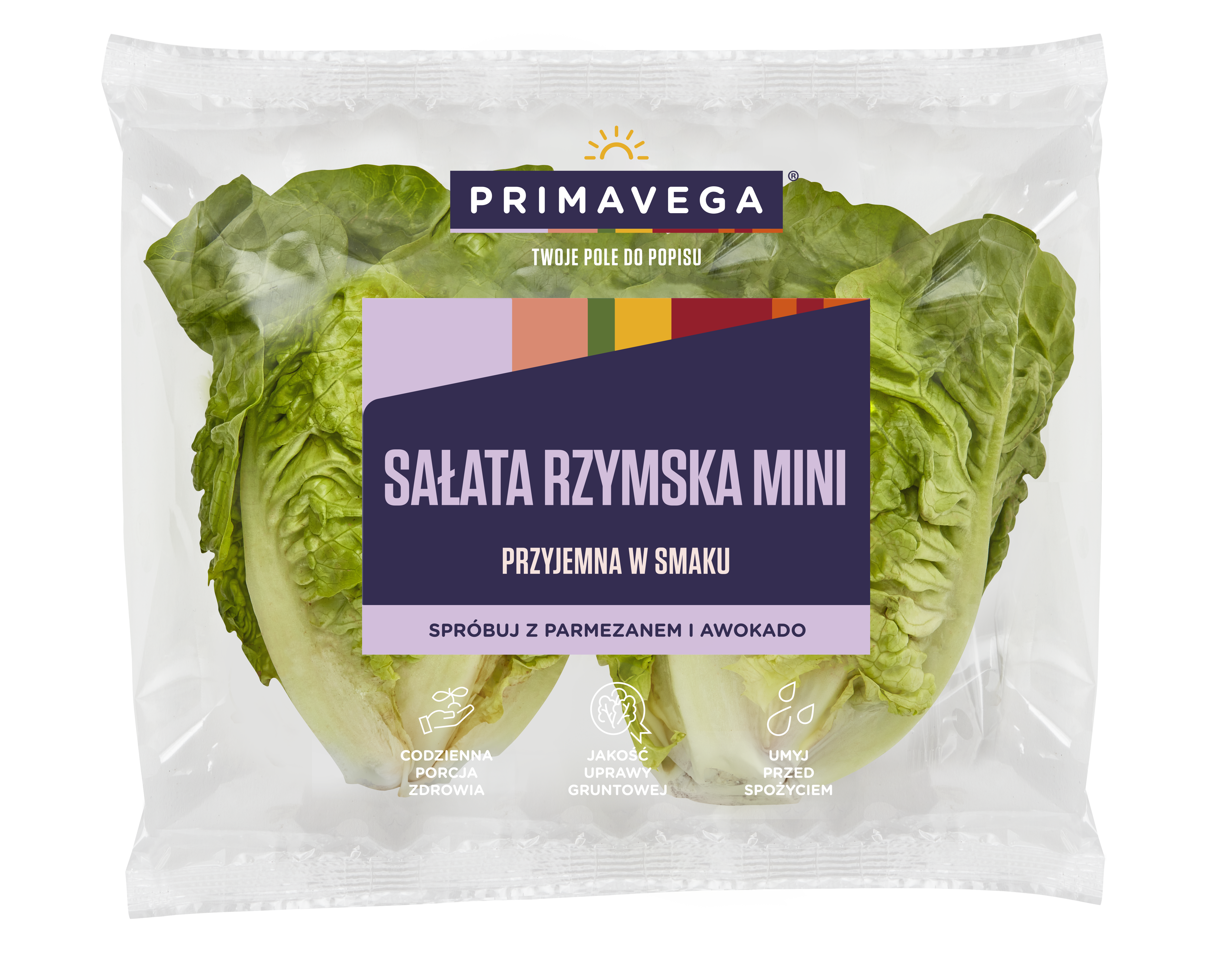 Mini romaine salad
pleasant to taste
Recipes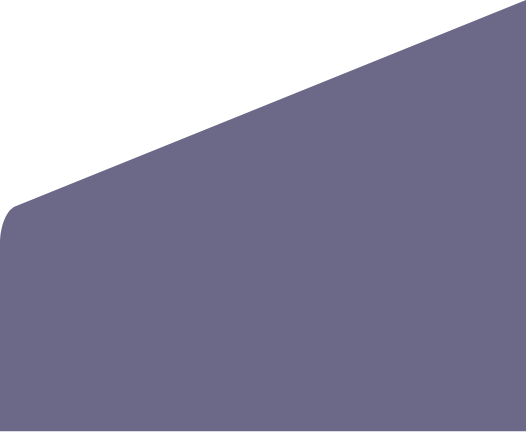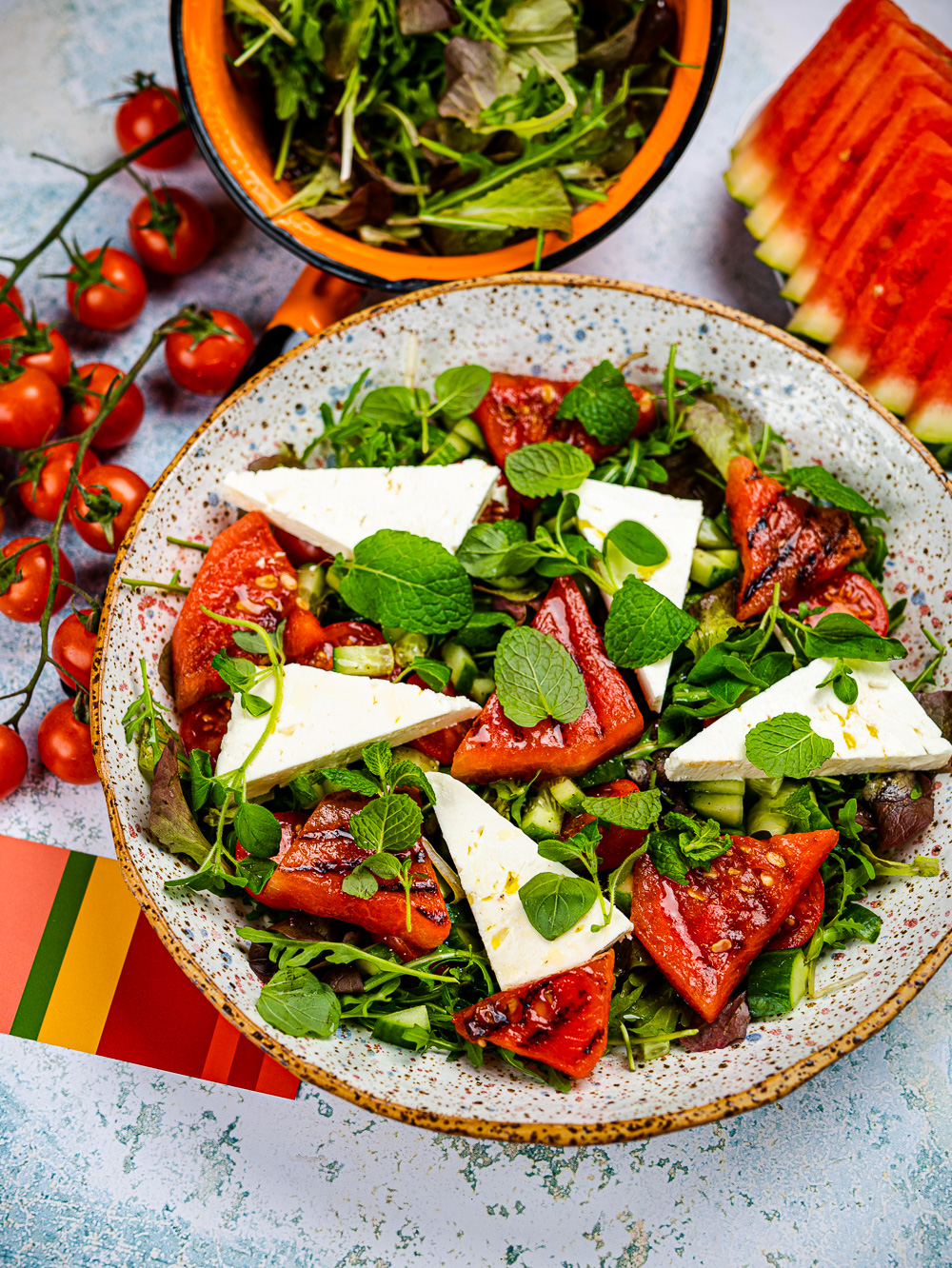 YOUNG LEAVES – FRESH MIX SALAD WITH GRILLED WATERMELON AND FETA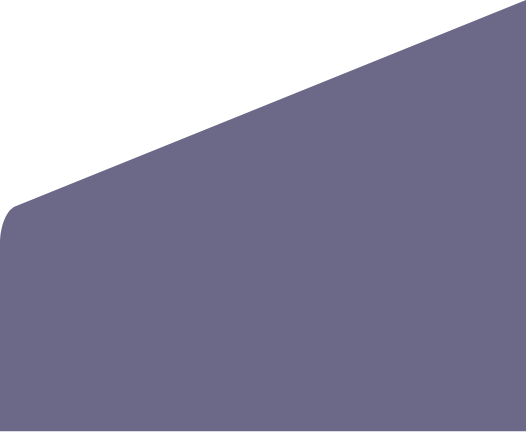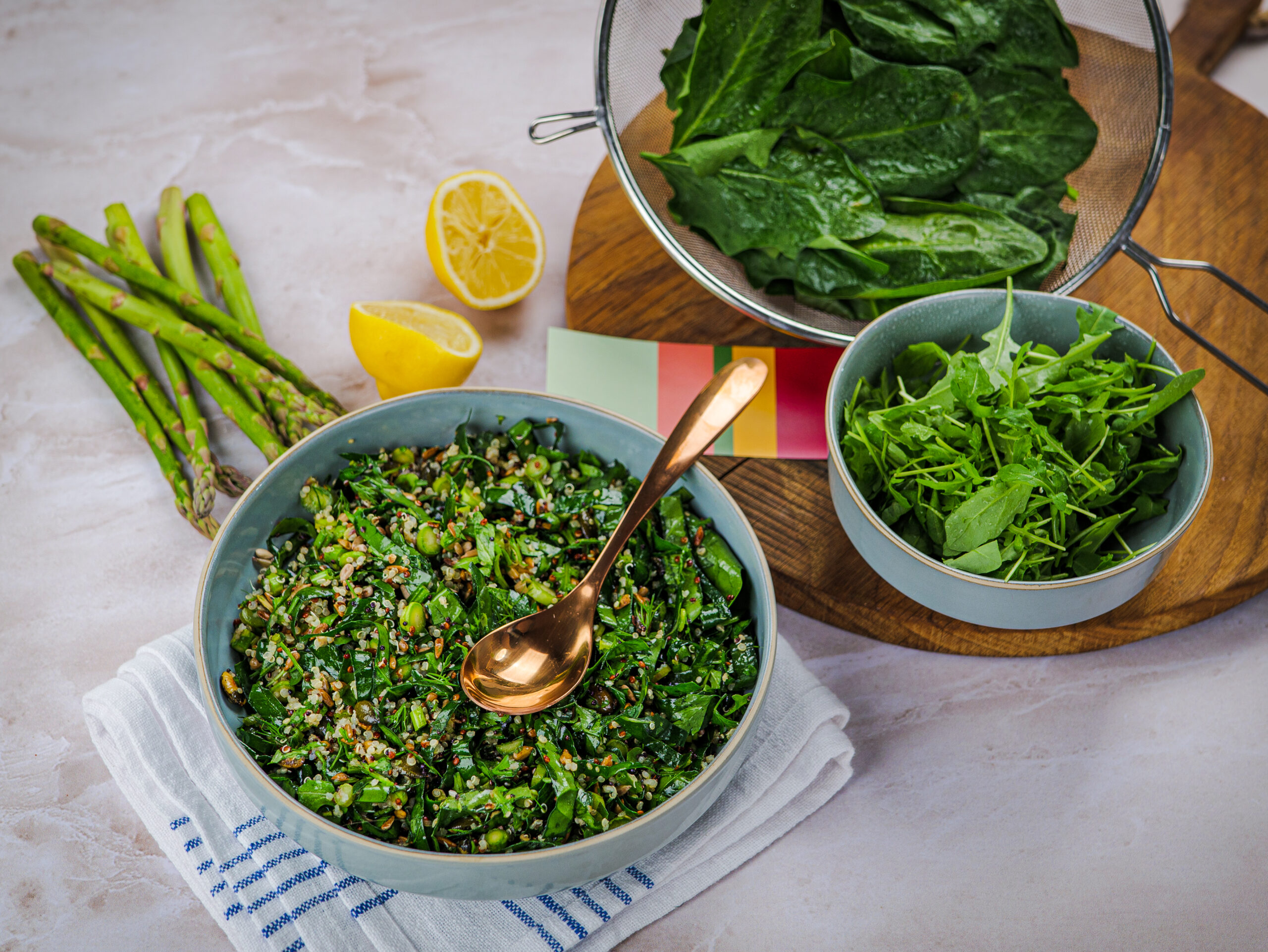 SALAD WITH ROCKOLA AND SPINACH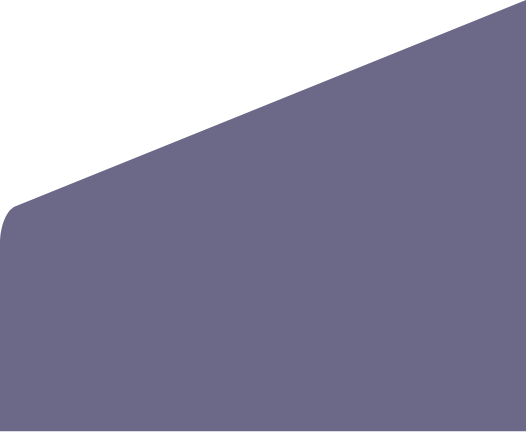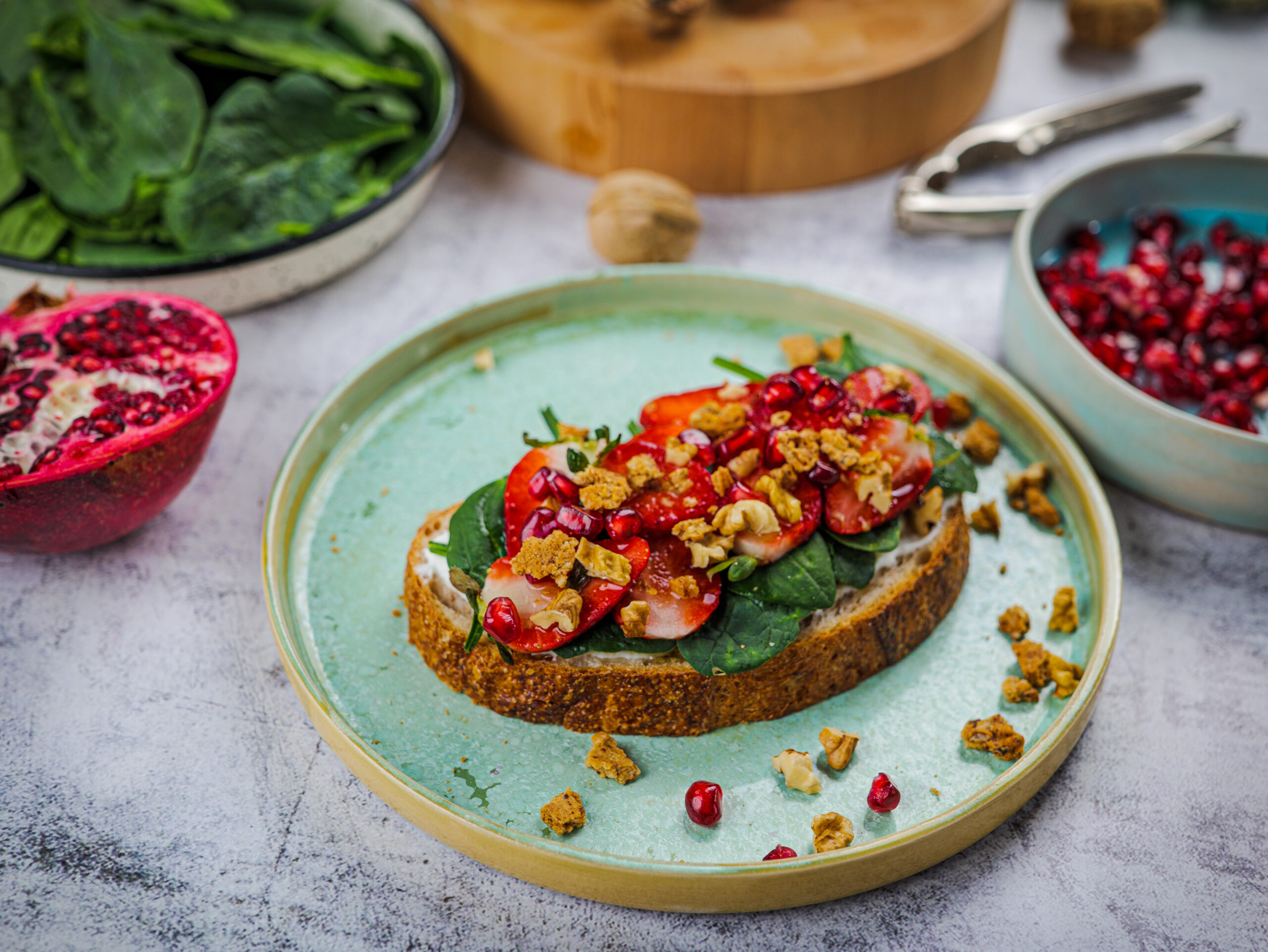 OPEN SANDWICH WITH BABY SPINACH, RICOTTA, STRAWBERRIES AND NUTS